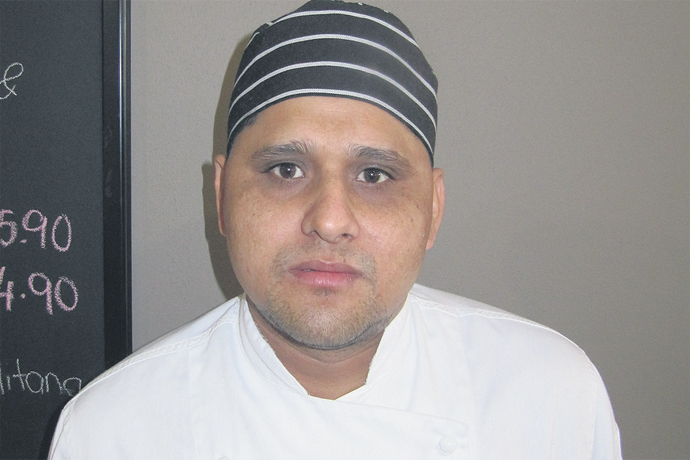 Hi! My name is Gulab Singh and I am the head chef at Sittano's Bar & Restaurant in Riley Street, Penrith.
I have worked in the restaurant industry for eight years throughout various establishments around Sydney including Criniti's at Parramatta.
I also have a number of educational qualifications that have helped develop my passion including a Certificate III, Certificate IV, Diploma and Advanced Diploma in Hospitality. I made the choice to become a chef at a young age.
I used to cook with my dad regularly during my childhood and I think that drove my dream to do it for a living. My favourite cuisine is anything Italian especially pizza and pasta, which is good for me as Sittano's deal in modern Italian cuisine.
My signature dish I prepare at Sittano's is Chilli Prawns Pasta, which I cook in extra virgin olive oil, chilli and garlic plus a dash of Parmesan and lemon for taste. I honestly believe people shouldn't leave my restaurant without trying it!
Our price range at Sittano's is very affordable with meals starting at $10 for an incredible starter right through to $50 for something more filling. The atmosphere at Sittano's is very vibrant and always bustling with people shopping along Riley Street.
We are a family-owned restaurant and are always playing good music and serving up delicious food. My staff also make Sittano's what it is. They are friendly, well-qualified and always provide excellent service to every customer that walks in.
If you've never visited Sittano's before then you honestly don't know what you are missing out on. Every week we have different and appetising specials on our menu board and always have fun tweaking our menu based on the weather outside.