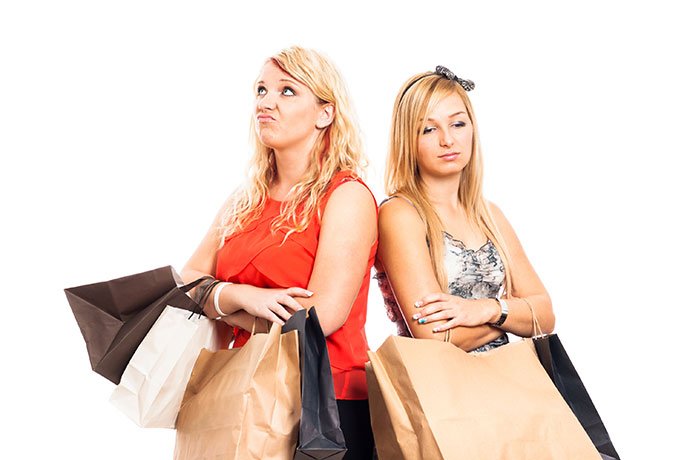 Have you ever noticed how expensive it is to update your autumn/winter wardrobe each year?
Honestly it is not something that I have ever put too much thought into, as updating my wardrobe is something that I see as a necessity, but this year I have really noticed the dollars.
It might be that I have more expensive tastes this year but it sure feels as though my favourite stores are ramping up the prices.
I guess it makes sense though, rather than buying bikinis, shorts and singlets we are buying woollen overcoats, jeans and boots – yep, they're all much more expensive items than we would buy in summer.
But the real question is: Is it worth maxing out the credit card on quality winter wear or can we afford to do it on the cheap?
For this question, I don't think there is a real answer, in fact I think it is important to do both – strategically decide what to spend on and what to save on.
Take a look back into your collection of last year's clothing, I am sure there are a few items that you can keep in the round for this year, as winter wear clothing like a tan trench coat or a comfy knit just never go out of fashion.
But there will be a few staples that need replacing and here is how I would do it.
SPEND
• Overcoat. This is one thing that I would never spend less than $100 or $200 on because your comfort in the cold weather is entirely dependant on a decent overcoat.
In addition, it is one of the items that you are most likely to wear and re-wear almost every day of the season, so it is worth purchasing something that will last.
• Boots. Have you ever heard of blisters, crippling sore feet and cold toes? These are all things that come as a result of cheap boots.
Whether you want a knee-high pair, this season's over the knee trend or a pair of ankle boots, be prepared to fork out the dollars because this is something you don't want to scrimp on.
• Jeans. Another thing that I won't be spending less than $100 on this season are jeans.
I have a slight addiction to denim so I will definitely be buying a new pair this year and in this case, it is well worth spending a little extra for a pair that really fits and doesn't lose their shape after half an hour of wear.
I'll be steering clear of the ripped, distressed denim this season and opting for something more timeless.
SAVE
• Tops. I won't be purchasing a single long sleeved top this season, as I have one or two in every colour that I purchased last year.
• Stockings. Don't bother spending a lot on stockings because if you're like me, it is likely they'll tear in no time anyway.
• Trackies. These are probably the most important item that you will wear all season but there is no need to over spend on a pair of branded ones when they are similar quality to a $10 pair from a variety store.
Men's trackies are better than women's so I always shop in their department.
See you next week!
– Katherine Tweed