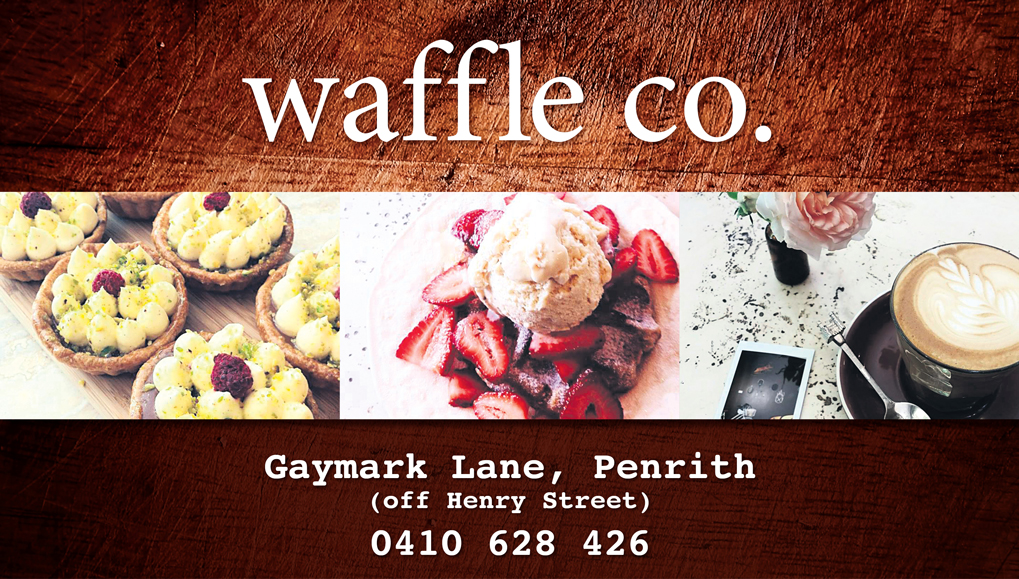 The best coffee in town can be found at a location not known by many, in a hidden gem that sells nothing but coffee, waffles and a few other treats.
Waffle Co, located on a small lane way off Henry Street, truly is a diamond in the rough that sees a small trickle of regular loyal clients throughout the day, each one leaving the quaint, homely cafe feeling like they are in on the best secret in all of Penrith.
The cafe is home to a team of warm, passionate baristas who can cook a mean waffle, serve up a coffee made with expertise and offer their opinion on the best flavour of gourmet ice cream that happens to be in store on the day.
"Our team is made up of a group of extremely passionate people, including Brooke, Ana, Bonnie, Alesha and Naomi, who love what they do and do it because they love it. As a result, our coffee is voted the 'best coffee in Penrith' on Bean Hunter," said owner, Nathan Turner.
While still doing what they do best – coffee and waffles – the team are experimenting with gluten free and vegan products.
"We want to keep every one of our loyal customers happy and to do that, we have expanded our limited menu to include other options," the crew said.
"We are passionate about providing the community with the best coffee, waffles and sweets and we know that we have the means to satisfy even the toughest critic."
Waffle Co is small, as far as cafes go, and according to the team, it is its size that makes the difference when it comes to the atmosphere.
"We love our cafe and its interior because it makes our customers' experience here a little more personal. It's this great atmosphere and the quality of our product that keeps our customers coming back," Mr Turner said.
Waffle Co is open from 8am to 4pm on Monday to Friday and from 9am to 1pm on Saturday and can be found on Gaymark Lane, off Henry Street.
Give it a go, you won't regret it and you'll be back again!
Waffle Co
Gaymark Lane, Penrith
0410 628 426
www.facebook.com/waffleco