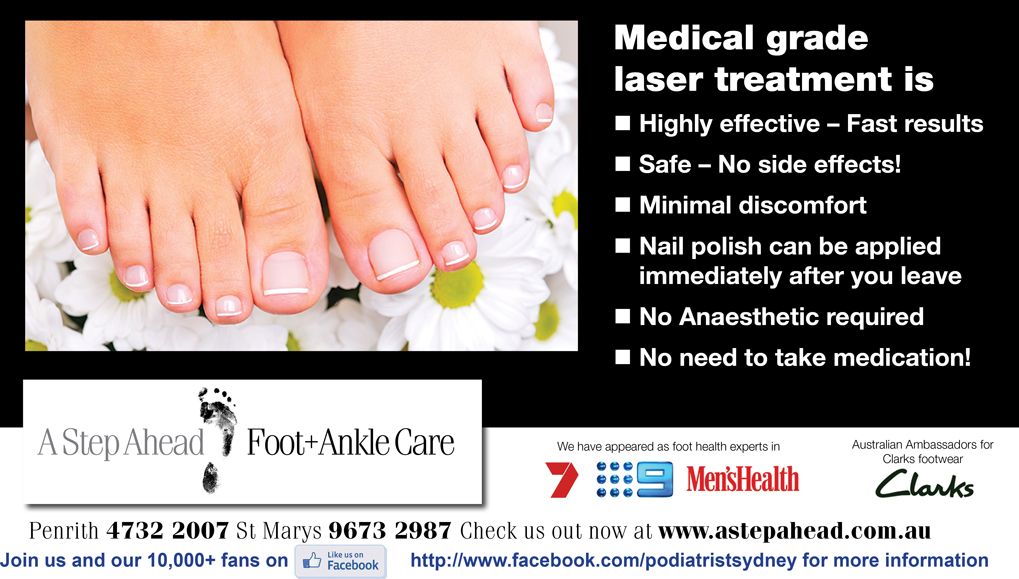 Our team of podiatrists are dedicated to the relief of your pain. We offer innovative care for all foot and lower limb pain. Our clinic has been situated in St Marys for 15 years.
Patients have come to trust our team and have brought their children and their children's children.
It is important to know the team you use, are the team you can trust. Our professional care and commitment will give you that peace of mind.
Our principle office is situated at the base of the Blue Mountains in Western Sydney's St Marys, a recently renovated purpose built facility in which our team are able to provide you with all that's expected of superior health care.
Set in an inviting garden setting, park on-site then walk inside and enjoy the aroma of freshly brewed coffee. Be our guest and help yourself to a biscuit, coffee or cool drink in our modern rooms, read a magazine or browse through the day's newspaper in air conditioned comfort, during your short wait for our podiatrists.
Ample on and off street parking is available and ramps provide easy access for the elderly or disabled.
Our Penrith clinic is conveniently located across the road from Centro Nepean shopping centre.
See www.astephead.com.au