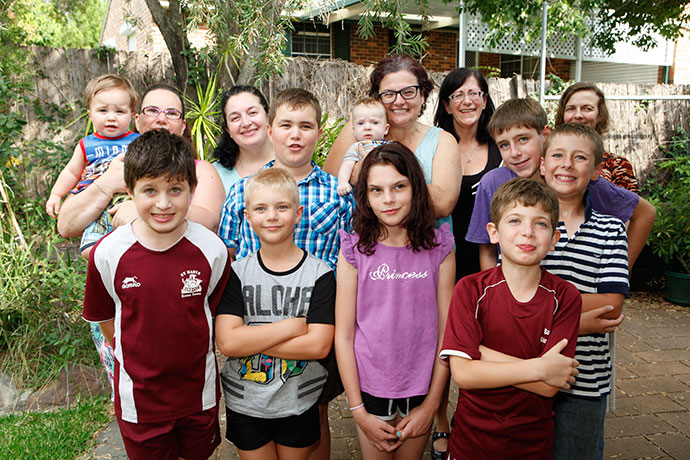 Want your child looked after for free? Join the real life baby sitters club 'Knott The Sitters Club'.

Formerly the Werrington Baby Sitters Club, the group changed its name to expand across suburbs and more importantly their children didn't like getting called babies.
Club coordinator, Ann Panitz, said the group works on a debit and credit system, meaning your kids can get sat for free, encouraging members to spend more quality time with their partners.
"Our club is great for couples that want to have a night out without the kids and without the extra expense of paying for a sitter or inconveniencing a family member," she said.
Mrs Panitz joined the club 14 years ago and admitted she enjoys watching girly movies that she can't watch with her two sons and husband.
"I wanted to watch '21 Dresses' for so long but the boys wouldn't let me," she said.
12 year member Sheryl Vine said looking after other people's children isn't hard because the kids don't give you the fuss they give their own parents
"The kids actually ask me if Ann can come over and look after them because they have fun," Mrs Vine said.
"Most kids go to bed at 8.30pm so you've got a couple of hours to relax, you get to sit and read a magazine or watch a movie once they're in bed, have a bit of you time."
Mrs Vine said it's a great concept because you can relax as it's other mums looking after your children, not a teenager.
The group is very organised with a secretary role that rotates between members after their three month meetings.
The secretary is in charge of organising the sits, and monitoring the amount of debit and credited hours to each member, to determine who takes the next sit.
Now with only seven members, Knott The Sitters Club is calling on new families to join the group at their next meeting on March 3.
Anyone interested should email [email protected] or call 0419 219 572.