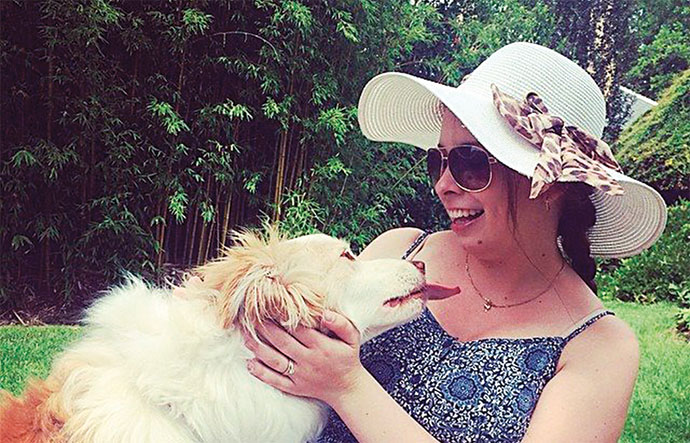 The once pet-friendly Penrith Regional Gallery and The Lewers Bequest has banned animals from their premises, sparking an uproar among the dog loving members of the local community.

The gallery and cafe, located in Emu Plains, has been threatening the ban for a number of weeks but finally put the nail in the coffin following a board meeting on Wednesday.
For local residents who walk their dogs along the Nepean River, stopping off at the gallery for a coffee with their pets, the news is devastating.
"We visit Lewers every weekend. It's a beautifully quiet area where we can sit in the garden and relax over breakfast, lunch or just a coffee. We choose Lewers because of the location, being right next to the river walk it is a welcome stop after our long 'walkies' and the garden is a nice spot to catch up with friends and family. And when I say family, I mean the dogs too," said local resident, Natalie Reyes, who has been attending the gallery with her two 10-year-old border collies for years.
"I feel that Lewers is making a huge mistake in their decision to stop pets from entering the cafe. It's a real let down to the pet-loving community of Penrith, especially because pets are family."
Penrith resident Lauren Taylor agreed, asking why venues in the city and in other countries can allow dogs but the gallery in Penrith can't.
"As a resident of Penrith who loves my dogs and enjoys the atmosphere at the Lewers Cafe, I am disappointed by the lack of recreational areas for families with pets in our region. I feel that they are banning our community when we have done nothing wrong," she said.
"Instead of a blatant ban which will impact and isolate a significant number of their loyal patrons, they should look at other venues as an example. It would be better and more reasonable to look at improving facilities to accommodate our companions and improve our overall experience instead of banning us.
"How many incidents have the Lewers experienced over their many years of operation? Next to none, so this should not be an issue now. The risk of an incident or dog attack is extremely rare and therefore cannot be used as a reason for a blatant ban."
CEO of Penrith Performing and Visual Arts, Hania Radvan, said that the board understands that the decision was regrettable for the local people who love to take their dogs to the gallery.
"Unfortunately we have to make hard decisions for the whole community, not just one group of people. The decision has been partly based on risk and while the board accepts that there hasn't been an incident to date, we can't manage risk by waiting for an incident to happen," she said.