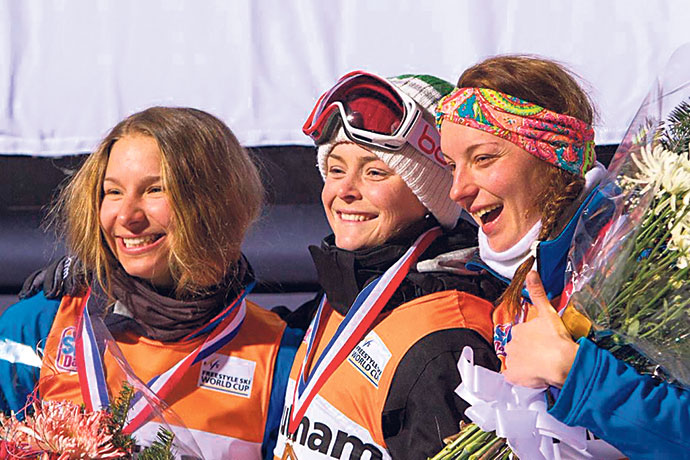 More than 16,000km may have separated them on Sunday morning but that didn't stop Cranebrook mother Glenda McElduff from watching her daughter Renee create Australian sporting history in Lake Placid, New York.

Last weekend Renee McElduff became just the sixth Australian woman in history to record a World Cup win in aerial skiing.
Speaking with the Weekender, Renee's mum Glenda, who was bursting with pride, said she was forced to watch her daughter win the biggest event of her career via live scoreboard updates on the Internet.
"They don't stream the event live online, so we were just sitting there watching a computer screen waiting for the scoreboard to refresh," she said.
"It just doesn't seem real; she's just this little girl from the west competing against the world's best. I don't know what it is with Australians but they do something right with their aerial skiers… there's been some big names before her."
The 23-year-old local joins the likes of champion aerial skiers in Jacqui Cooper, Alisa Camplin, Lydia Lassila and Laura Peel as the only Aussie women to achieve such a feat.
McElduff's incredible victory comes nearly a year after she just missed out on a place in the Australian Winter Olympic Team that competed in Sochi, Russia, last February.
"Renee actually qualified for the Winter Olympics but Australia could only send four athletes over and she was number five," Renee's mum said.
"We're absolutely stoked because we know the heartbreak she went through missing out on the Olympics… to come out and do what she did on Sunday was just amazing for her."