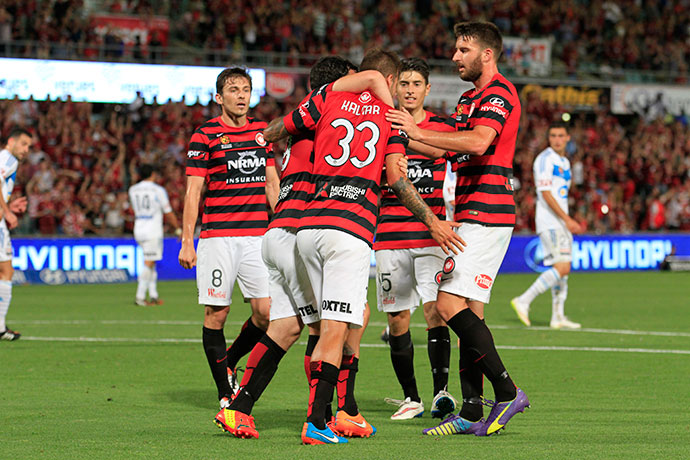 A dejected Tony Popovic says he's proud and hasn't lost faith in his side despite losing to Melbourne Victory 2-1 on Tuesday night.

The Wanderers coach looked miserable in the post-match press conference but still remained hopeful that his side would eventually turn their fortunes around in February after the Asian Cup break.
The Wanderers are now the only team in the A-League without a win to their name, and their aspirations of making a third consecutive finals appearance are diminishing with every loss.
But despite all the doom and gloom surrounding his side, coach Popovic says he's still right behind them.
"I've never lacked belief in what I'm doing and I don't lose belief after watching that, but we are in a business of points and at the moment we haven't got them," he said.
"Watching that tonight, I'm proud of that performance. We're evolving as a team, we're playing better, there's certain areas in our game that have improved but unfortunately we're not ruthless enough."
With the scores locked at 1-1 midway through the second half and the Wanderers pushing hard for a goal, it appeared as if the Asian Champions were finally going to break their unwanted streak in front of 14,000 fans at Pirtek Stadium.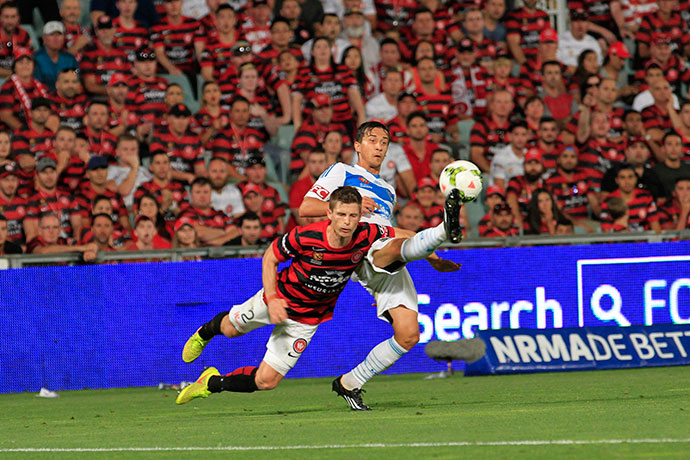 However, Melbourne's Besart Berisha had other ideas late in the game, going on a great counter attack which ultimately led to an opportunistic goal to Gui Finkler.
Popovic admitted he thought the game would end a lot differently after the Wanderers looked the eager of the two sides.
"It was a good game and we were well on top but we didn't put away the opportunities that we had. At 1-1 I only thought there'd be one winner and I thought we'd get one [goal]," he said.
"The effort's there, the commitment's there, the belief's there but there's a small percentage of things missing."
The Wanderers will now enjoy three weeks off due to the Asian Cup break and will continue their quest for their first victory against Melbourne City on February 1.
"These few weeks will make a big difference for our club. I know we'll be better, we'll definitely be better," Popovic said.