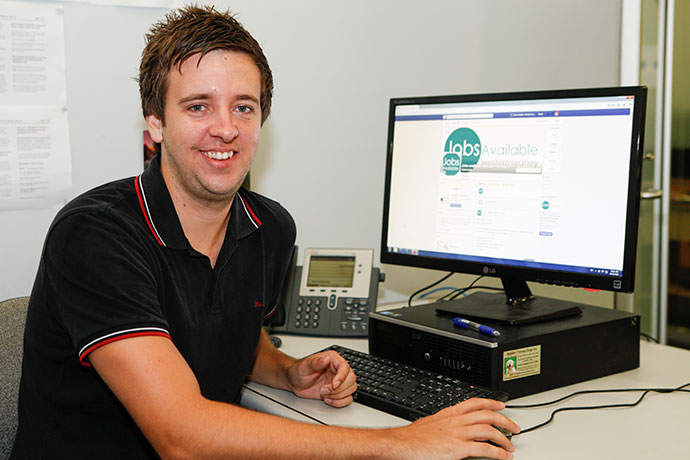 Western Sydney job seekers are turning to social media to find new employment – with outstanding results.
Jobs Available Western Sydney is a Facebook page set up to help local people find jobs close to home.
Its co-founder, Justin Todd, said he has been overwhelmed by its popularity.
"We all know that hundreds of thousands of western Sydney residents leave the area in which they live to go to work, either battling Sydney's congested road network or fighting with the crowds on public transport," Mr Todd said.
"The Facebook page is designed to help people find work close to home – we only post jobs available in western Sydney and obviously that's where most of our followers are from."
Employers have reported excellent results from the page, which is a more cost effective option than other job websites, which generally charge hundreds of dollars to list available positions.
"Our main aim is to find local people local jobs – it's that simple," Mr Todd said.
"We've had some amazing success stories and it's always fantastic to hear when a position listed on our page has gone to a local person who saw it while browsing Facebook through our posts."
The page has around 18,000 followers and fantastic rates of engagement.
"There's just so many ways that jobs are advertised these days – from the traditional media to word of mouth, job websites and through agencies – so we wanted to bring everything close to home and given the amount of people using social media these days, a page like this made sense," Mr Todd said.
"We're really excited about bringing job seekers and employers together."
For more information, visit www.facebook.com/jobsavailable02.