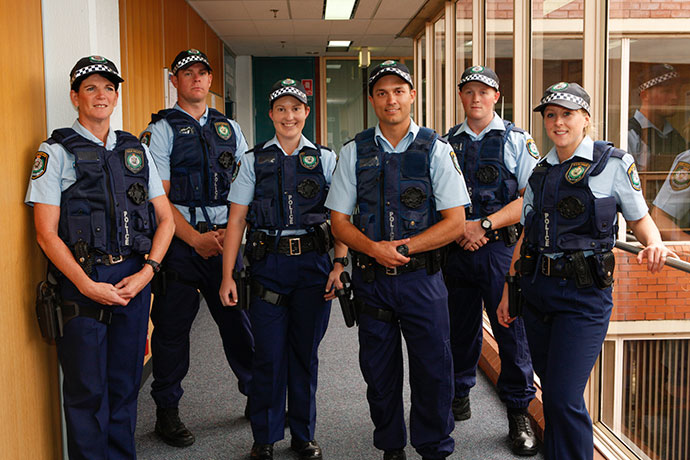 The police force in the local area has been strengthened by 10, as new probationary constables joined the ranks at Penrith and St Marys Local Area Commands this week.
313 men and women, the newest of the state's police recruits, were sworn in at an Attestation ceremony at the NSW Police Academy in Golburn on Friday, December 12.
Six new officers began work on Monday at Penrith Local Area Command, while four started at St Marys Local Area Command.
Among the six who joined Penrith Local Area Command on Monday was 24-year-old Lisa Myers, who said she was thrilled to be starting her career under the guidance of local police.
"I decided to join the police force when I was in Year 10 – I lived next-door to a police officer. I wanted a job where every day was different, one that would constantly challenge me," she said.
"I am going to join the detectives, I have a particular interest in investigating – I like the investigation side of things."
Each of the officers will now complete 12 months of training on-the-job while they finish their policing degrees.
"These recruits have shown great dedication and spirit to pass the requirements of the course at the Police Academy and I'm sure they will approach the next phase of their career with the same enthusiasm," said Penrith Local Area Commander, Detective Superintendent Brett McFadden.
"There will be many challenges throughout the coming year and beyond, but policing is always interesting and there can be incredible rewards."
Penrith Local Area Command welcomed the new officers with open arms on Monday and Detective Superintendent McFadden said that the community should be glad to have them as well.
"The best way to reduce crime is to ensure we have the resources to provide local solutions to local problems," he said.
"These six new officers are a welcome boost to policing resources in the Penrith LAC area."