Residents from Orchard Hills and surrounding suburbs gathered at St Marys community centre on Tuesday evening to voice concerns about the route of the future M9 motorway and other local infrastructure projects.

Local politicians and candidates were invited to the meeting to share their views on the M9 motorway, Badgerys Creek airport and the rail extension of the South West line to St Marys.
Those in attendance included Prue Car, Labor candidate for Londonderry; Todd Carney, Labor candidate for Mulgoa; Jackie Kelly, independent for Penrith; and Bernard Bratusa, Liberal candidate for Londonderry.
Local resident Lauren Taylor said the meeting was a good opportunity to hear what the politicians thought.
"Of those who turned up it was good to hear what their opinions were given that we have the State election coming up," she said.
"I was a bit disappointed that Mulgoa MP Tanya Davies and Fiona Scott, the Lindsay MP didn't turn up despite making a commitment to do so."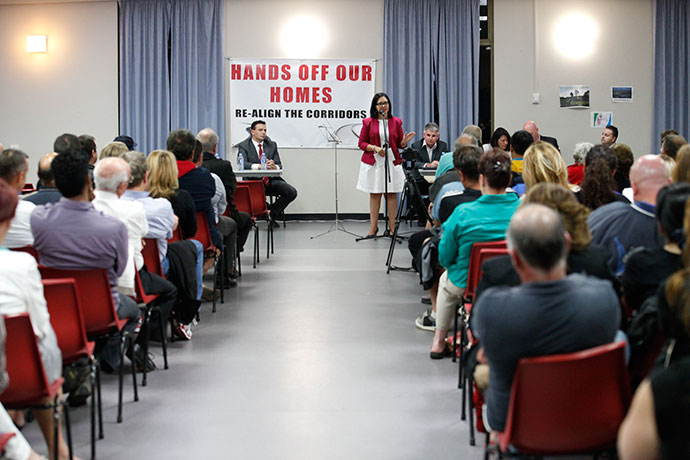 She said the residents are very passionate about the infrastructure projects.
"We are not anti infrastructure or anti jobs but we do want more information," she said.
"Ever since Badgerys Creek airport was announced, all these projects have popped up and are being treated individually but they will have a cumulative impact on our community.
"They've drawn a big line through our houses, but these are our homes and we want to know all the options for the motorway alignment and train line. These are our homes, our greatest assets."
Mulgoa MP Tanya Davies was unable to attend the meeting because she was attending parliament.
"The NSW Government's Transport for NSW is coordinating the corridor preservation projects. Public consultations are part of the planning process," Mr Davies said.