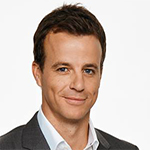 Sitting there last Sunday night watching those wonderful scenes at ANZ Stadium with 43 years of frustration, sadness and bitterness forgotten about as South Sydney finally won another comp, the point was made it was the sporting story of the year.

AFL types too put Hawthorn's destruction of the more fancied Bondi bling boys, the Sydney Swans in the grand final a week earlier in the same category.
What they were able to overcome injury-wise through the year, not just with players but a hospitalised coach and then produce four quarters of brutal perfection gave it such gravitas.
The argument for both is valid. Both superb feats that deserve nothing but total admiration.
There's a third contender, as valid as the other two, but lost a little in the hype and magnitude of how big NRL and AFL is.
The Western Sydney Wanderers. The Asian Champions League.
What they have been able to do is almost beyond comprehension.
Forget that it is the second, early third season for Wanderers. They are established, they are up and running, they belong so put aside the thought that it's such a young club. They've grown up quickly.
The truly remarkable feat is doing what they have done in the group stages, juggling short turnarounds while trying to win the A-League, then beating Japanese big guns Sanfrecce when the disappointment of losing the Grand Final still lingered.
But not even the most passionate RBB member could have expected (hoped, yes, expected… ?) to get past Guangzhou Evergrande in the quarter finals.
In quiet moments while smoking his cigars, Marcelo Lippi is still probably trying to work out how it all happened. Then the semi-final, with an in-form FC Seoul nullified at home, outplayed away.
Both with budgets as big as small African nations, both with confidence disbelievingly shattered by this new club from Sydney's west.
OK, perhaps you'd give them a chance if in season and battle hardened, but without games against professional opposition for four months?!
Imagine a team in Europe trying to compete with a Real Madrid or a Borussia Dortmund out of season in the knockout stages of their Champions League.
That's what the Wanderers have done, and won!
Not only Australia has taken notice, an entire region, the whole of Asia has.
Hence the reason it's a sport story that belongs up there with Souths and Hawthorn in terms of the best of 2014.
Personally I would have liked to see the final at ANZ Stadium, but can totally understand the club and the members wanting to keep it at Pirtek Stadium.
Play at Parramatta and set the opposition back in the unique surrounds of Wanderland.
It's good to have the A-League back, and the Wanderers start it on Friday night.
It's even better to have the very real prospect of an Australian team becoming kings of Asia, and playing the Club World Cup all before Christmas.
Who do you sing for?