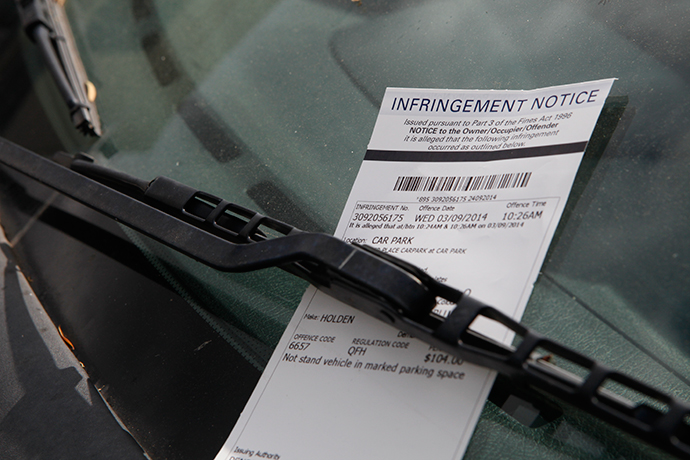 It's that little, white piece of paper flapping on your windshield that every car owner despises; a parking ticket.

And according to Penrith City Council, in the first six months of this year alone, nearly $500,000 has been collected from drivers who have overstayed their car park time limit whilst shopping, bent the rules on where it's alright to park, or have parked illegally or dangerously at local schools.
"The areas we patrol are the Penrith CBD, St Marys CBD, the hospital areas as well as school zones and complaints received from customers within residential areas," a spokesperson for Penrith Council said.
"We collected $3.6 million over the past four years or about $900,000 a year."
In the first half of 2014, parking fines have raised $465,297.
In 2013, Penrith's drivers contributed $1,069,162 to the kitty, whilst in 2012 a lower $898,744 was collected.
But just where does that fine money go?
"The money does not go to general revenue but to ensure the service pays for itself," Council's spokesperson said.
"The service helps ensure customer turnover for local businesses as well as safety around schools. The figure compares favourably and is low compared with many other areas of western Sydney."