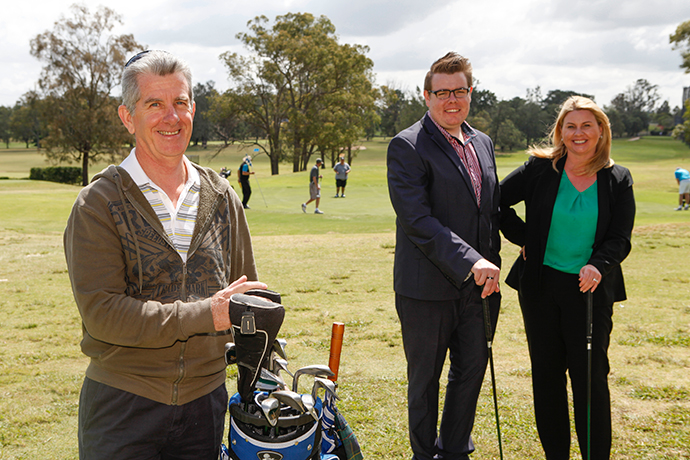 A Golf Day raising money for two important local charities will take place at Penrith Golf Club next Friday, October 17.

Presented by the Penrith Valley Chamber of Commerce and Penrith City Council, the Business Connections Golf Day will raise important funds for the Ronald McDonald Nepean Family Room and the Penrith Community Kitchen.
Now in its fourth year, the Business Connections Golf Day will see nearly 150 people from the local business community and beyond try their hand at 18 holes of golf all in the name of charity.
"One thing we try and do is not make it a serious golf day," organiser Robert Glascott said.
"Most golf days are similar but we like to emphasise the fun part of it and try and get away from the serious stuff. We want people to enjoy themselves with local business people.
"We chose to help out those two charities in particular because we want to give back to the local area. Those two charities will benefit immensely as a result of people coming along."
Mr Glascott added that he would like to see more female golfers register for this year's event.
"We've tried really hard to get more female players involved this year," he said.
"Last year we had eight females play but this year we've made it a lot more beneficial for them because we've limited the male handicap to 18 and the women's to 36.
"The course will also be friendlier for women and blokes too."
The Business Connections Golf Day will take place at Penrith Golf Club on Friday, October 17 at 6.45am. It costs $110 per person and will include breakfast, lunch and 18 holes of golf.
Individuals or teams who wish to enter should contact Robert Glascott as soon as possible on 0407 706 150.