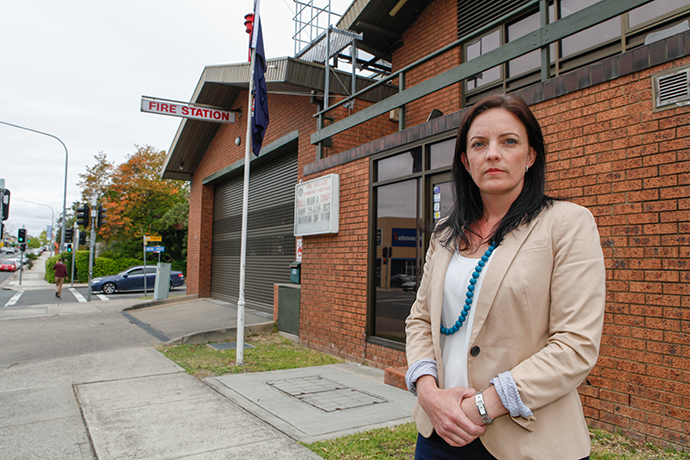 Labor candidate for Penrith, Emma Husar, has raised concerns about the safety of local residents after the Penrith Fire Station was closed during recent hot weather.

Ms Husar said that the High Street station was closed "for a number of hours" on Sunday, October 12, a day where temperatures reached over 30 degrees in Penrith.
"Early on Sunday morning Penrith Fire Station was closed and taken off line as a result of Liberal Party cost cutting," she said.
"In the meantime, Concord Firefighters were moved to Penrith to cover the closure, meaning that the station was unstaffed for more than an hour in the morning period."
She said that this was repeated in the afternoon, when temperatures climbed into the thirties and again no firefighters were on duty.
The decision also meant a specialist vehicle used to put out fires in high-rise buildings and factories was taken out of the system.
"With an elevated terrorism level, a high fire danger, combined with increasing temperatures across the state, Mr Ayres needs to act now and put an end to this reckless policy before lives and properties are lost," Ms Husar said.
"In this calendar year alone we've seen local fire stations closed over thirty times.
"The actions of Stuart Ayres and his Liberal Government continue to put the safety of our community at risk."
Ms Husar's concerns were echoed by the Fire Brigade Employees' Union.
FBEU State Secretary Jim Casey said budget cuts had become so severe that several fire stations were now closed across Sydney each day, with some stations being shut more than 100 times since the policy was introduced.
"Closing fire stations is a game of Russian Roulette, where the lives and property of communities are put at greater risk for the sake of a small budget saving," he said.
"Incidents like last night's storm highlight how dangerous and short-sighted it is."
State Penrith MP and Emergency Services Minister, Stuart Ayres, has been contacted for comment.