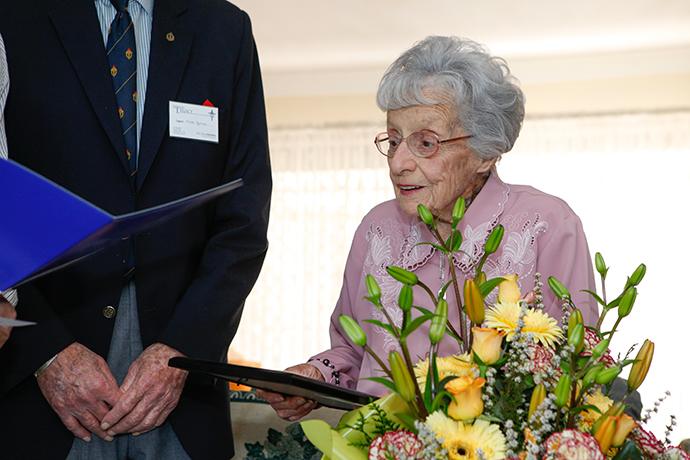 South Penrith resident Jo Brotherson has lived through an entire century.

The local senior is celebrating her 100th birthday today (Friday, October 24) and her secret to a long and happy life? Keep moving.
"It is important to keep very active all your life, don't be idle," she said.
With the celebration of her birthday, she is also celebrating years of voluntary work in and around the local area.
She has volunteered as a nurse at Nepean Hospital, is a life-long member of the Red Cross and is a former president of Nepean Legacy.
"Her commitment to her voluntary work is admirable and she doesn't ask for anything in return. She is a beautiful and very dynamic lady," said Kylie James, who has known and supported her for four years.
Ms Brotherson was visited by members from a number of local organisations through the week, including Legacy and the Penrith RSL Sub Branch, who congratulated her on the milestone.
"I feel like a bit of a notoriety," she said.