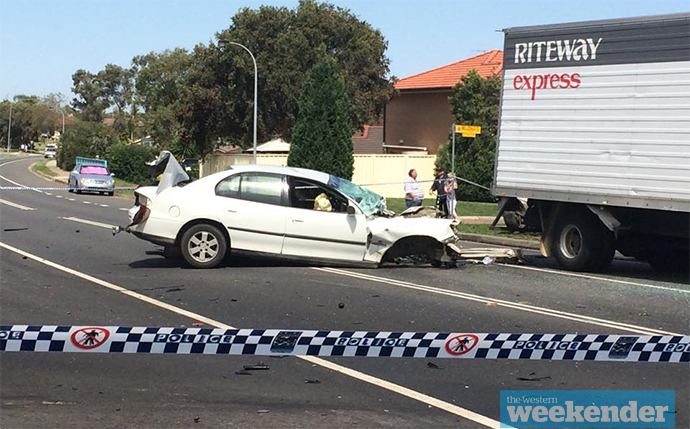 Police are searching for the driver of a car involved in a head-on collision with a truck after a police pursuit at St Clair this morning.
About 10:25am, police were patrolling Bennett Road when they attempted to stop a white Holden Commodore and speak to the occupant about the manner of his driving.
The vehicle allegedly failed to a stop and a pursuit was initiated. The pursuit was self-terminated by police moments later due to the alleged excessive speed of the vehicle.
A short time later, police were flagged down by a member of the public who reported the Holden had collided head-on into a northbound truck on Bennett Road.
The male driver of the truck was not injured in the collision.
"The driver of the Holden ran from the scene with police conducting a search of the area with the assistance of the dog squad and the police helicopter," a police spokesperson said.
"Police are continuing their search and looking for a male described as being of Caucasian appearance, about 183cm tall with dark hair and wearing a black unbuttoned shirt and black pants."
Meanwhile, motorists are advised Bennett Road remains closed while police conduct examinations of the scene. Investigations into the matter are continuing.
Police are urging anyone with information in relation to this incident to call Crime Stoppers on 1800 333 000.