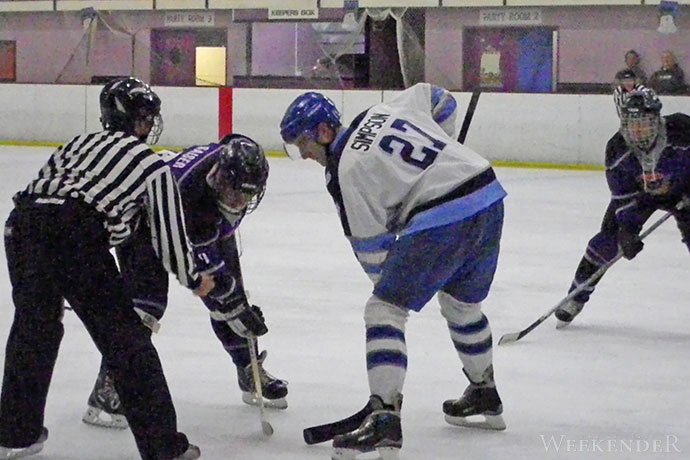 Another Penrith sporting fairytale is on the horizon with local ice hockey club the Penrith Phantoms into the Division 2 Grand Final.
After a controversial off-season, which saw them dumped from the NSW Ice Hockey Division 1 competition, the Phantoms have stormed into the Grand Final after two dominant semi-final games.
The Phantoms made mince meat of their opposition in the Liverpool Saints, thrashing them in consecutive semi-finals 5-0.
Speaking with the Weekender, Phantoms captain George Kozumplik said last Sunday's second semi-final against Liverpool was a dominant performance right from the very start.
"Realistically the score should've been a lot worse if their goalie didn't have a good game," he said.
"We hit two or three posts and their goalie stopped a few as well. It was a pretty comfortable win to be honest."
While a 10-0 aggregate scoreline across both games suggests carve up, Kozumplik admitted his team weren't at their absolute best in both games.
"We certainly played a good game but there is still room for improvement," he said.
"We weren't really tested, our confidence was high and we were taking some risks which we probably wouldn't usually try."
This weekend the Phantoms, who finished minor premiers after 21 games, will take on the second-placed Canterbury Chiefs in a two-game Grand Final series to played on Saturday at Penrith Ice Palace and Sunday at Sydney Ice Arena.
Kozumplik singled out Canterbury's tough defence as one of the key areas the Phantoms will need to overcome.
"The Chiefs have a good, strong defence but lack the speed our defence has," he said.
"We'll have to play a lot more structured and safer this weekend and try and dominate through safe plays."
The Penrith Phantoms take on the Canterbury Chiefs this Saturday at Penrith Ice Palace at 7.30pm. Spectators are welcome and entry is free.