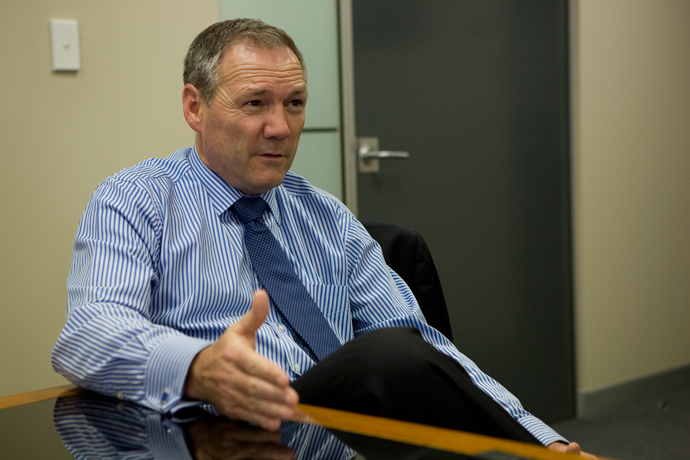 Sweeping views of the Blue Mountains are what tourists in Penrith could be treated to if Penrith Panthers' plans for a new hotel are approved.

But the hotel could come at a price, with it scheduled to be built on the current Aqua Golf site.
Continuing their massive reform of their Mulgoa Road site, Penrith Panthers have submitted to Council plans for a multi-deck car park, retail space and an eight storey hotel.
This $32 million investment makes up just part of the Penrith Panthers Masterplan that will transform the Leagues Club into a destination in its own right.
Panthers CEO Warren Wilson said the hotel is just one part of the Panthers jigsaw that is slowly coming together.
"We are of the view that another hotel in Penrith is vital and that the area is currently underserviced," he said.
If approved, the hotel will be built on the northern side of the Panthers site, offer 83 apartments and adjoin a multi-deck car park.
There will be a new entrance from an extended Ransley Street as well as frontage to the Aqua Golf lake.
The current Aqua Golf facility will be demolished to make way for the hotel.
Mr Wilson said it is yet to be determined if the Penrith pastime will be re-established elsewhere on Panthers' grounds.
Some 479 car park spots will be provided that will eventually service retail space at Panthers.
"Across the road from this development, in time, will be the DFO shops. The car park will be necessary as we expand and those on ground car park spaces are lost," Mr Wilson said.
"Access will be greatly improved on those hot or wet days as people will be able to park and then walk straight into the Club."
There is currently no specific timeline to deliver the new hotel and car park although Mr Wilson said Panthers are keen for the development to be approved.