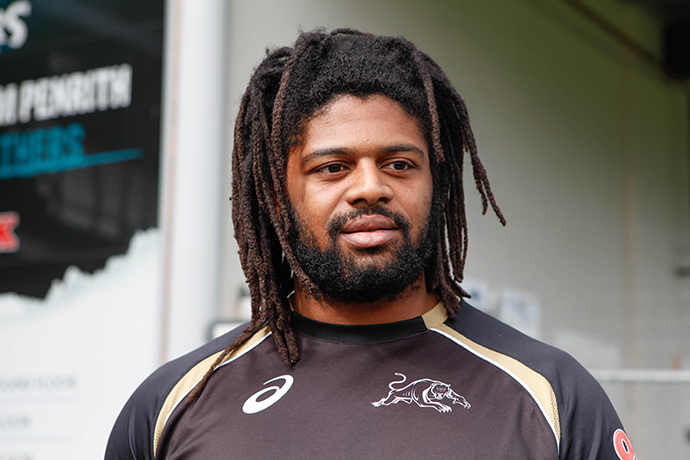 It's hard to believe a rugby league name as big as Jamal Idris hasn't played finals footy since 2009.

Idris, who joined Penrith from the Titans earlier this year, last played in the post-season some five years ago when he was just a 19-year-old pup with the Bulldogs.
This weekend the damaging centre will returns to the finals arena much older, wiser but as hungry as ever.
"I remember the last time I played [finals] was 2009 against Parramatta when I was at the Bulldogs, there was 74,000 people, which is still a record for the semi-finals," Idris recalled.
"Just the feel when you run out onto the field. I remember the first kick Parra had as well, they kicked it downfield, Luke Patton (Bulldogs fullback) got it and got knocked out. It was his first run the poor bloke, things like that stick in your mind."
While the Bulldogs failed to get the result that day, which ultimately saw Parramatta reach the 2009 Grand Final, Idris is hoping for a much better outcome despite Penrith being major underdogs all year to take out the coveted Telstra Premiership.
"I guess it sort of reflects how we've gone this season because a lot of people wrote us off as underdogs and were putting us down there close to the wooden spoon with the likes of Canberra," he said.
"We're just fighting against all odds aren't we? We're getting players out suspended at the judiciary, we're getting some bad calls, we've just got injuries riddling the club – we're just fighting all odds."
While Idris' comments certainly ring true, the Panthers have spent the entire 2014 season thriving on the criticism, the setbacks, the bad calls and injuries. It's what's made them battle-hardened for hopefully the next month of thrilling footy to come.
"We are battling against all odds and that is the Australian way," Idris said.
"Every Australian likes to look at themselves as the underdog, so I think it's bred in us all."