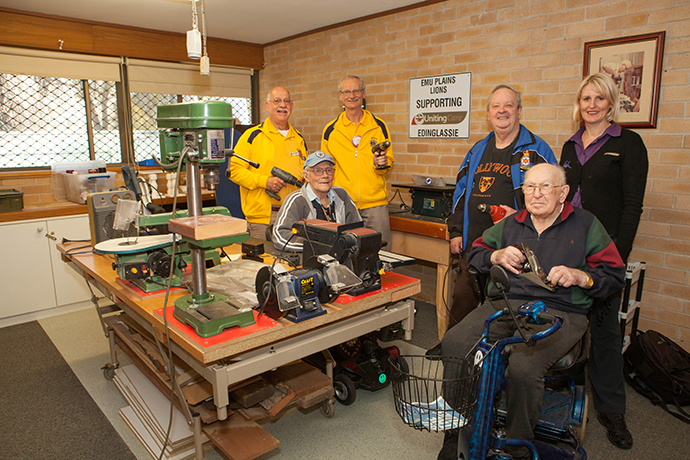 Residents at Emu Plains' Edinglassie Village were able to test out their new on-site woodworking shed this week, which is up and running thanks to the help of the local Lions Club.

Members of the Emu Plains Lions Club were approached by two staff members at the village, both recently inducted as 'Friends of Lions', who were looking for some assistance in setting up a workshop for residents.
The Lions Club reviewed an existing workshop that hadn't been used in three years, except for storage, and got to work.
"The guys living in the village were looking for something to do so we were happy to offer our assistance," said Alan Cooper of the Emu Plains Lions Club.
"We've spent the past few months fixing up the workshop. We built a new work bench and have tidied it all up and made it usable."
The Lions Club members had to check, sort and clean all tools, while Edinglassie bought additional tools and materials to complete the workshop. The workshop was opened to residents for the first time on Tuesday, August 5, and will be open every Tuesday afternoon from now on.
"There is very little for a guy to do if he is active with his hands – he doesn't want to do knitting or crochet," Mr Cooper said.
"Our main aim is to keep these guys mentally and physically active."