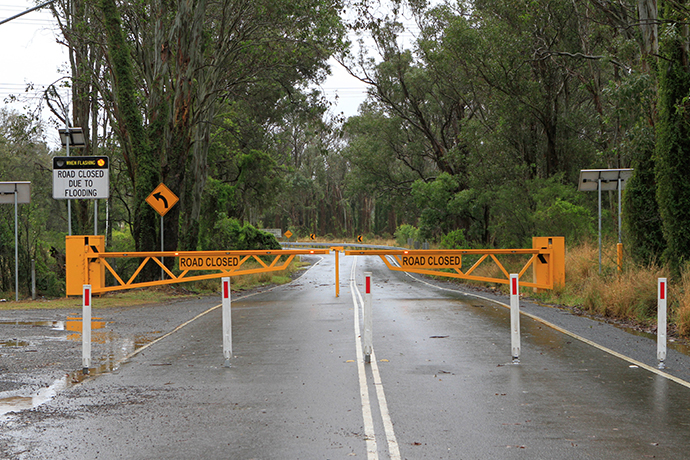 Wild weather has caused problems across the Penrith region today, with conditions expected to worsen this afternoon.
A severe weather warning from the Bureau of Metereology remains in force for all of Metropolitan Sydney, with damaging winds expected late this afternoon and early into the evening.
Penrith has managed to escape any major issues, with the rest of Sydney copping the worst of the weather, but in the last hour fire crews have responded to a tree falling onto a house at South Penrith.
The rain was at its worst during the morning peak, causing a number of accidents on local roads.
At Glenmore Park, an accident on The Northern Road near the Glenmore Parkway caused significant delays throughout the morning peak, while motorists in St Clair faced similar problems after a crash on Mamre Road near Banks Drive.
It took emergency crews several hours to clear a crash at Emu Plains, which caused major traffic delays along the Great Western Highway near Troy Street.
At Shanes Park, the Stony Creek Road is closed due to flooding at the Causeway. Route 764 buses are diverting off Stony Creek Road via local streets, but are not facing any major delays.
A burst water main near Kingswood South Public School forced the closure of the school, with parents asked to pick up their children. The school was left without water following the incident.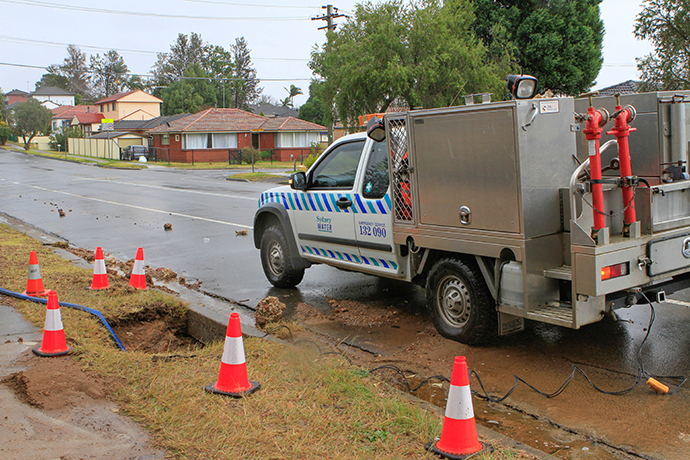 The horrible conditions are expected to see only the brave and very loyal supporters turn out at Sportingbet Stadium tonight, with both the Holden Cup and NRL matches between Penrith and North Queensland to go ahead as scheduled.
Rain and winds will ease later tonight with the bureau predicting only a few showers tomorrow. The wet weather will remain for the rest of the week, however, and showers are also forecast for Saturday and Sunday.