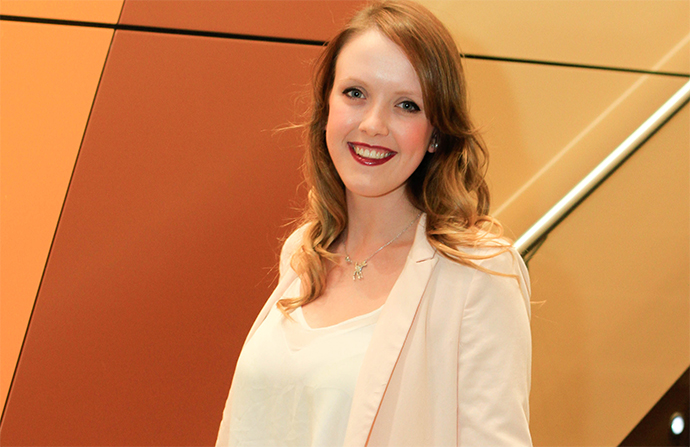 The 2001 movie 'Legally Blonde' seemed to really strike a chord with audiences. So much so that the beloved story of Elle Woods – which originally came from the book by Amanda Brown – was transformed into a stage musical.

Having its Broadway debut in 2007 before coming to Sydney's Lyric Theatre in 2012 audiences will now have a chance to see Elle's story brought to life by the Penrith Musical Comedy Company when the Sydney Amateur premiere of Legally Blonde comes to the Joan in September.
Talking to Ashli Marin – who will take on the lead role of Elle Woods – it sounds like the show will be a whole lot of fun.
"It's a very funny, well written musical," she said.
"It does pretty much follow the same storyline as the movie obviously just with extra scenes and songs added. So the audience can expect a lot of laughs from this show. There's a lot of songs that have been written purely for the comedy side of things."
'Legally Blonde' is the story of Elle Woods, who decides to follow her true love to Harvard Law School. Though often seen as just a 'ditzy blonde', Elle sets out to prove to the haters that there's more to her than meets the eye.
"I mean, she is of course naïve and she's happy in her own world and everything, but I really do think she's really driven and motivated and she's ready to prove to everyone that she is more than her blonde hair," said Ashli about the character.
"That's what I think draws the audience in. The depth of her character is much more than what people think she is and I'm hoping that I can portray that as well."
In the film Elle doesn't go anywhere without her cute little Chihuahua named Bruiser. Though the general advice in show biz is that you should never work with children or animals, Ashli will have a canine co-star on stage with her when the production premieres in under a month's time.
"I was a bit weary about going into it with an actual dog because they can just do whatever they want really, they've got their own minds. But it just comes down to you can't really worry about what the dog's doing. The dog will always do what it wants to do," she said.
"But we've been really lucky to have a very good trained dog. It's been a pleasure to work with."
The professional production in Sydney saw Lucy Durack – most well known for her role as Glinda in the successful Australian production of 'Wicked' – take to the stage as Elle. It was her time as an audience member, and witnessing Durack's performance, that inspired Ashli to take on the well-known part.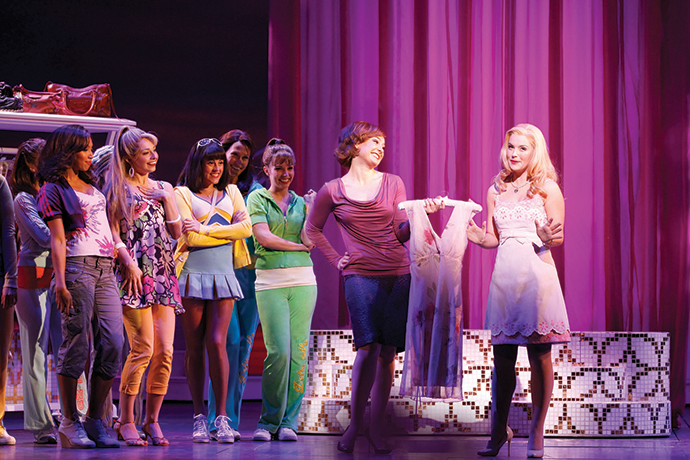 "When I actually went and saw the professional production of 'Legally Blonde' in Sydney it was just such a happy, positive and fun musical that I really just sat there and thought 'I really want to play that role one day'," she said.
"It was a big role and really challenging. She's pretty much on stage for the whole show, not many breaks," Ashli laughed.
"She's got really great songs and I just really loved her character development throughout the show as well."
Having been involved in amateur theatre since the age of 15, it was the Sydney production of 'Legally Blonde The Musical' that finally gave Ashli the light bulb moment where she knew exactly what she wanted to do with her life.
"I sat there going 'yeah, this is a great musical, I really want to do that, I want to be like Lucy Durack' who plays Elle in the professional production. I'm going to try to do this professionally, so that's kind of what got it for me."
With rehearsals going well and plenty of extra surprises included in the musical version of Elle's life, Ashli has no doubt that this is a production that fans are really going to enjoy.
"If they love 'Legally Blonde' the movie they'll love the musical even more."
'Legally Blonde' will be on at the Joan on Friday, September 12 at 8pm, Saturday, September 13 at 2pm and 8pm, Friday, September 19 at 8pm and Saturday, September 20 at 2pm and 8pm. Tickets are $20 – $35. For more information or to book call 4723 7600 or visit www.jspac.com.au.