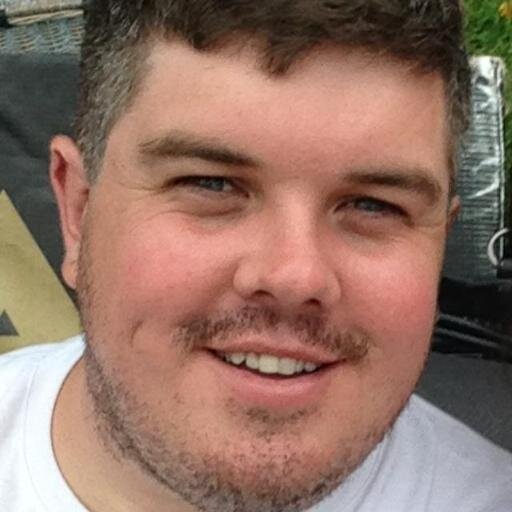 The State Government's decision to stop funding suburban sporting grounds and focus on big stadiums, and the NRL's desire to ultimately have teams playing out of key big venues rather than their traditional homes, has certainly got plenty of people talking in recent weeks.

I'm going to look at the key three players in this debate: the fans, the corporate dollar and the politics.
The answer may well be a pineapple – because the pros and cons list is pretty evenly matched.
THE FANS
Rugby league fans have every right to fight to keep the memories they grew up with alive. For most league fans, the tradition of going to venues like Penrith Stadium, Brookvale Oval, Campbelltown Stadium, Kogarah Oval and Leichhardt Oval are a big reason they fell in love with the game in the first place.
What the fans don't understand is the huge financial difficulties clubs face in trying to make money while playing at these venues.
So, under the guise of playing at better facilities where there's comfortable seats, easy parking and no hills, clubs will most likely fall into line and play matches at the big venues in the long term. We've already seen teams like the Tigers and Dragons move matches away from their traditional homes, while the Bulldogs and Rabbitohs play all of their home games out of ANZ Stadium.
I believe that the clubs, the NRL and the State Government believe that they'll be able to weather the initial storm, and that fans will eventually follow their club to ANZ or another big venue, but here's the problem – I don't think they will. People will be able to pull out statistics and figures that back up the argument that fans will follow their team anywhere, but we really do need to look at the long term picture and question if fans will actually cop it on the chin.
Firstly, I'm here to tell you that the vast majority of fans couldn't care less about having to sit on the hill at Leichhardt or Brookvale, or how crappy the toilet they use once or twice during their visit to such venues may be.
They don't even care about how hard it is to get a parking spot, or the 15 minutes they have to wait to buy a pie. Fans love these venues because it's home. They love these venues because it is where memories have been made and where they first fell in love with their team. Such feelings are hard to replicate elsewhere.
Fans don't go to the footy for two key reasons – cost and convenience.
Now I may not be the sharpest tool in the shed, but using Penrith as an example, is anyone going to tell me it's going to cost less to see a match at ANZ Stadium versus Penrith Stadium? Is anyone going to tell me it's more convenient for me to get to Homebush, than Penrith? In fact, by the time I pay for parking, I'm guessing a day at the footy will cost me more. So where's the benefit for what is very much a "what's in it for me" society?
Rugby league needs to be very careful about shutting out the next generation of fans, by placing its matches in venues that parents simply won't let their teenagers go to alone given the distance, and that adults couldn't be bothered with because of the cost and inconvenience.
You only have to look at the recent crowd for the game between the Tigers and Bulldogs to realise the problems that could emerge with the big stadium strategy in the long term.
The Tigers took this match to ANZ, the home ground of the Bulldogs. A special promotion meant there was free tickets available to any NRL club member, or anyone who had purchased a ticket to another game that weekend. The crowd? 22,225. Now imagine they played the Cowboys.
A re-think, or at least a compromise, may be needed to get the fans on side.
THE CORPORATES

Rugby league is funded in a variety of different ways – from television, radio and media deals through to ticket and merchandise sales and importantly, sponsors.
Companies of all shapes and sizes pay rugby league clubs for the privilege of partnering with them – and different sponsors have different desires, whether it be to promote their brand to a wide audience or to host guests in corporate suites and the like.
The corporate sponsorship dollar is vitally important to clubs and is why success is so important – brands want to partner with other successful brands, it's just common sense.
In the NRL landscape, an unfair playing field exists when it comes to the 16 clubs and their ability to cater for corporate sponsors on match days at the grounds.
For example, the Bulldogs and Rabbitohs are able to cater for literally thousands more people in corporate suites and premium seating at ANZ Stadium versus say Penrith or Manly at Sportingbet Stadium or Brookvale Oval.
And further afield, the Broncos have the Brisbane corporate market basically to themselves.
Having the nine Sydney clubs play out of three large stadiums – Allianz, ANZ and a new western Sydney venue – solves this problem to a degree, as the playing field of corporate opportunities is levelled. We should not underestimate just how powerful this element is as sponsorship, particularly corporate hospitality, is one of the major potential growth areas for all clubs. In fact, it is an area that clubs like Penrith have the potential to grow more than any other part of their business.
For fans to get a full understanding of how this whole corporate sponsorship world works, they need to dump the stereotypes surrounding the 'suits' of the business world and understand how important it is for big companies to impress key clients, partners and the like. Inviting a client who you may be doing millions of dollars of business with to a corporate box at ANZ Stadium is in all honesty a far better proposition than inviting them to a corporate box at Brookvale Oval. The facilities are simply no match – ANZ would always win out in that race, particularly when you're talking about people who may not have a passion for the game that extends to the hills of Leichhardt Oval or Campbelltown Stadium.
Fans often want to live in a world of ignorance where they argue that the game "isn't a business". They say they want the hands of time turned back to the 1970's or 1980's when the game was essentially an amateur sport played by part-timers. Truth is, they don't want that at all and the same people would be shouting from the rooftops about how behind rugby league was compared to other sports if we actually did return to the past.
One problem, however, is this – in looking after the top level corporate sponsors, do clubs shut out their local sponsors by moving away from their traditional heartland?
The Penrith business community, for example, is particularly tight knit. You'd have a huge job convincing many in the area to invest in corporate opportunities in Homebush.
The bottom line is this – fans need to accept that the corporate dollar will most likely win in the end. They say money talks. In rugby league, that unfortunately may prove to be correct.
That said, if the fans refuse to follow their teams to the big venues, corporates may reconsider their spending. Does that mean the fans are in the box seat after all?
THE POLITICS
If you think sport and politics don't mix, you would be horribly wrong.
Whether it be the local sporting field where your kids play on a Saturday morning, or big time professional sport, it's highly likely the influence of governments at all levels is there somewhere.
When it comes to the major sporting codes and the venues they play out of, government assistance has always been part of the story.
But back in 2012, the first indications that a big change was ahead came when a report commissioned by the NSW Government sugg
ested funding to suburban stadiums should cease.
It's all gained momentum over the last couple of years and we find ourselves in 2014 with the reality that the State Government will direct funding into three major stadiums – ANZ Stadium, Allianz Stadium and a new stadium in western Sydney.
The argument made by Penrith MP and NSW Sports Minister, Stuart Ayres is that Sydney's nine NRL clubs can only survive in a cramped market by generating more revenue from higher memberships and use of bigger venues.
Mr Ayres claims that the biggest impact on Sydney crowds is the poor state of facilities and the accessibility of these facilities (Sunday Telegraph, July 13, 2014).
He says people have been turning away from small suburban grounds because they don't offer the experience you get at home watching on television.
Personally, I have trouble accepting this is the real political reason behind the desire to move away from funding smaller suburban stadiums.
I mix with a lot of footy fans who support many different teams and come from all walks of life, and an extremely low percentage of them say they don't go to games because of the facilities or accessibility. In fact, I know plenty who would deliberately steer away from attending ANZ Stadium matches.
Take the top four battle between Penrith and the Bulldogs, played at ANZ Stadium a fortnight ago, for instance. The crowd was 11,832.
Big stadium football on show.
If the argument is legitimately that the Government is heading in this direction because the fans want it, I can assure you that the Government has got it horribly wrong.
The real point that fans need to understand from the political side of the argument is that it is increasingly unaffordable for clubs to maintain their suburban venues.
This means that clubs will keep turning to governments and putting their hands out – and at some point, those governments simply have to cut them off. Fans need to understand that the State Government has a responsibility to look after the city's jewel in the crown stadiums like ANZ and Allianz, because they will drive economic growth in the future through major events, tourism and the like.
You see, I believe that the State Government's strategy makes sense. What I don't agree with is trying to sell it to fans as if the government is delivering on something they've been crying out for. That's simply not true, and I can assure you that the big challenge ahead will be overcoming the distinct lack of support for the big stadium strategy among the general rugby league fanbase. Build it and they will come? A risky plan.
But nobody can blame the government here. It's sensible economic management of major multi-use facilities. It's simply not sensible to keep funding suburban sporting grounds.
THE FACTS: AVERAGE CROWD FIGURES AT SUBURBAN VENUES
Leichhardt Oval
2014: 13,979
2013: 10,544
1994: 7,348
Penrith Stadium
2014: 12,363
2013: 10,337
1994: 10,452
Parramatta Stadium
2014: 14,645
2013: 10,910
1994: 10,472
Brookvale Oval
2014: 11,952
2013: 13,842
1994: 14,860
Shark Park
2014: 12,552
2013: 13,774
1994: 11,848
Kogarah Oval
2014: 11,057
2013: 12,292
1994: 11,233