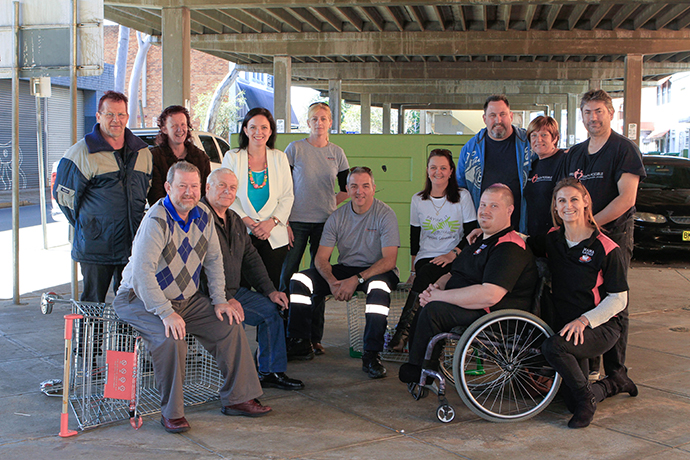 Over 100 community representatives will descend on the Joan Sutherland Performing Arts Centre in just over a week to take part in Penrith's first Homelessness Summit.

The Summit has been hailed as a much needed forum for local charities and service providers to come together and find a solution to Penrith's crisis on the streets.
Councillor John Thain has been a strong advocate for the summit and hopes that a new level of cooperation between service providers will be achieved.
"The Summit is something that I am actually really looking forward to," he said.
"[Council] had a briefing from Wentworth Community Housing the other week and it is clear that there is growth in the number of people finding themselves homeless.
"And it's not alcoholics or people with drug addictions, it's families who are actually struggling to cope.
"If all the services and charities that help the homeless can collaborate, we might be able to make the limited resources available go a bit further."
Wentworth Community Housing is co-hosting the forum, that will take place on Thursday, September 4.
"The forum will help raise awareness of the issue of homelessness in our community but importantly will be an opportunity for people and services to come together, share ideas and look at new ways in which we can resolve this complex problem," said Wentworth CEO, Nick Sabel.
Marty Beckett, CEO of local charity, Christ Mission Possible will be a guest speaker at the summit and is hopeful it will garner positive results.
"I really want to thank Penrith Council for the work that has gone into organising the summit," he said.
"One of the issues I think will be important is collaboration. There is a great level of collaboration between homelessness services, but by increasing that level we will be able to avoid duplication of services.
"If we have a better understanding of all the organisations locally, then we can make sure there's no duplication and people will be better supported."
Homelessness NSW will give a summary of the NSW Government reform of specialist homelessness services as part of the Summit.
There will also be a panel discussion highlighting innovative service delivery responses to homelessness and summit participants will have the opportunity to raise issues impacting upon people who are homeless and discuss ways in which services can work together to address service gaps.