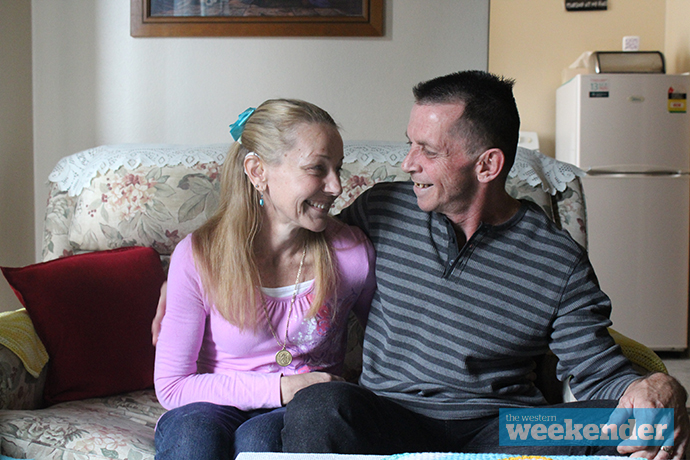 The scruffy man sleeping on the bench in Hyde Park with a grocery bag tucked under his head is our common understanding of homelessness.

Yet homelessness frequently takes a different form; families that have gone through financial hardship; young people that have come from dysfunctional families; educated people who find themselves battling physical or mental illness.
Christ Mission Possible (CMP) is a local charity that coordinates a range of services for the homeless such as food nights, breakfasts, temporary accommodation, financial guidance and rapid rehousing.
Though they operate outside of Penrith too, it's at their Kingswood base – the Rock Community Centre – where you can begin to understand the true nature of homelessness.
At 7.30am on Tuesday morning the regulars are already lining up outside. They are waiting for 9am, when the food shop opens.
Last Tuesday there were over 80 families patiently sitting in the centre, huddling their cups of tea and coffee, eyeing the mounds of oranges, apples, pasta, rice, fresh vegetables and chickens.
Each have a number and in an orderly procession of strollers, wheelie bags, prams and grocery bags, Penrith's destitute collect enough food to last them sometimes a week.
Poverty doesn't discriminate.
There's young mums with children hanging about their skirts, elderly in walkers, others in wheelchairs.
One man who doesn't wish to be named tells me why he and one of his teenage daughters are collecting groceries.
"Not that long ago I was in a top level management role," he said.
"I would provide for my wife and two daughters. Then, I was diagnosed with liver cancer and struggled with mental health issues.
"The bills just kept mounting and we were forced out of our home. We stayed with friends and family for a while, but it wasn't long before we had to contact Housing NSW."
The family was told they didn't meet the requirements for housing commission and found themselves in crisis accommodation with CMP.
"We stayed at a place called 'the farm' and they helped us find a place in the private rental market," he said.
"We now have a home, a roof over our heads, but we don't have enough money to buy food. I am always scared DOCS will turn up and think we are not doing our job as parents."
He tells me the system is broken.
"For 25 years I paid my taxes, but when my family needed help, the government was nowhere to be seen. In this day and age, I cannot believe we are living like this, in Australia," he says exasperated.
Throughout the week, this same story was told to me over and over.
I met a nurse who couldn't hold down a job because of his mental health issues; a 20-year-old man who suffers from migraines and is incapable of work, family upon family that had fallen through the cracks of the health system, then the cracks in the housing system too.
It dawned on me that you can have a roof over your head and still be homeless. But it is the first step to a better life, as one St Marys couple tell me.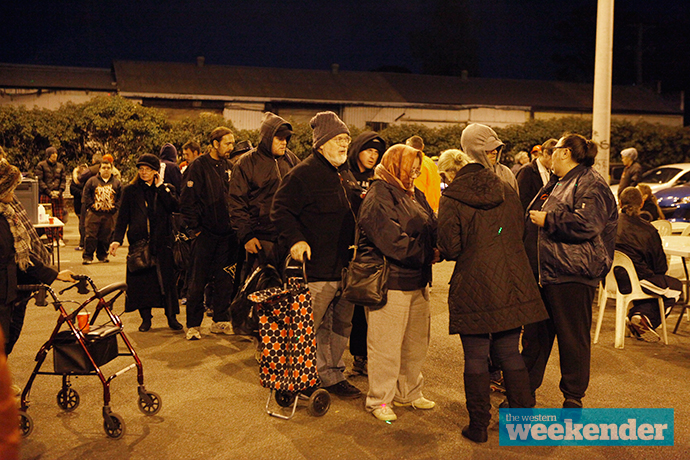 Chrissy and Andy are an absolutely beautiful and inspiring pair who welcomed me into their home to tell me their experience of being homeless.
"About 12 months ago Chrissy became really sick," Andy says, still concerned.
"She suffered one major heart attack, one minor heart attack and a stroke. I had a cleaning business, but I had to wind it back and we lost it because I needed to care for Chrissy.
"I was then doing part time cleaning work but that eventually wound up. We lost just about everything but Chrissy is the one thing I cannot lose, I can rebuild everything but her."
With no supporting family to turn to for help, they found themselves in crisis accommodation with CMP, organised through Housing NSW.
"Temporary accommodation only lasts for 28 days, we were really stressed out," Andy says.
"My doctors had told me I was on the verge of another heart attack, being so worried about not having a home," Chrissy adds.
But CMP was able to find the couple a unit in St Marys through their rapid rehousing program. The real estate agents even allowed Chrissy to bring her hearing dog with her. The private rental property agreement will be transferred into their names in about four months.
"If it wasn't for CMP I would probably have had another heart attack, I am so thankful for them and everything they have done for us," Chrissy says.
Not one to take without giving back something in return, Andy now volunteers for CMP, cleaning their properties.
Around the corner in North St Marys, single mum Lisa Bartulis is equally grateful for the help she received from CMP.
"It was August 25, 2012, and I was at the W.A.S.H House in Mt Druitt, for women needing help… I was there because I had lost custody of my son," Ms Bartulis says.
"I had an interview with CMP as I needed a home and they have helped me out."
Nearly two years later, Ms Bartulis has regained custody of her son, now works in aged care, and has found a place in the community of The Church of the Rock.
"If I hadn't been put in contact with CMP I would be the same person I was two years ago, I wouldn't have got my son back," she says.
Sadly, there's a waiting list of about 90 families for CMP's rapid rehousing program. That's 90 single mums with kids, young people escaping family issues, families with no place to go.
They are also the unlucky 90 who, for most, through no fault of their own, are crying out for a second chance.