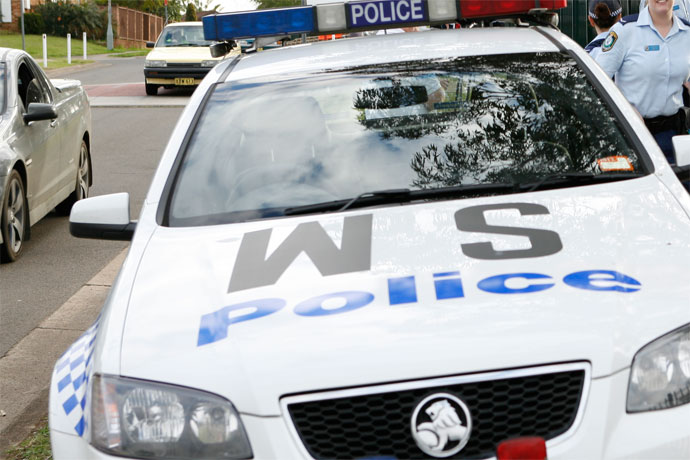 Police from Strike Force Raptor were involved in two pursuits of speeding motorcyclists over the weekend.

The first pursuit commenced around 12.30am on Saturday when investigators from Strike Force Raptor observed a motorcycle travelling at a high speed westbound along Victoria Street, Cambridge Park.
Police clocked the bike's travelling at 119km/h in a 50km/h zone and duly stopped the rider after a brief pursuit.
The rider – a 24-year-old member of the Gypsy Jokers outlaw motorcycle gang – was issued infringements notices for:
– Exceeding the speed limit by more than 45 km/h; and,
– Not wearing an approved helmet.
His licence was subsequently confiscated and suspended for six months and his registration plates were seized for three months.
The second pursuit occurred shortly before 5pm on Saturday, when police observed two motorcycles travelling at high speed in an eastbound direction along the Great Western Highway, Minchinbury.
Police activated their warning devices in an attempt to stop the bikes, however neither rider responded.
Police were forced to terminate the pursuit for public safety reasons after the bikes sped through a red light and reached speeds believed to be in excess of 200km/h.
They were last seen travelling east along the Great Western Highway towards the M7.
Strike Force Raptor would like to speak to anyone who may have seen the motorcycles travelling through Sydney's west on Saturday afternoon / evening.
The first motorcycle is described as a black Harley Davidson. The man riding the bike was wearing black clothing with white text printed on his top.
The second motorcycle is described as a black, sports-performance model. The man riding the bike was wearing a blue jacket/jumper and black pants.
Anyone who may have seen the men is asked to contact Crime Stoppers on 1800 333 000.