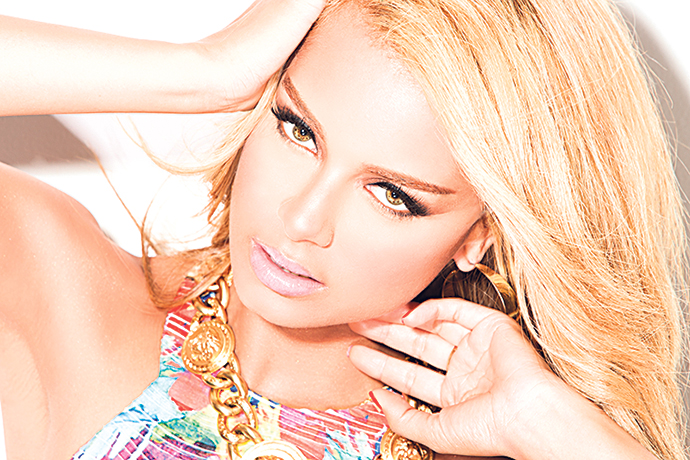 Havana Brown has had a huge amount of success not just in Australia but world wide. The Aussie DJ and pop artist is heading to the Peachy on Sunday, August 3, to show people exactly why she has become such a well known figure in the DJ world.

Havana is a natural at what she does, and her talent on the decks has earned her tour spots with Rihanna, Britney Spears and Lady Gaga. She has also performed at the 2010 Grammy Awards After Party, which saw her partying with music industry heavyweights like Dr Dre and Gaga.
Not content with sticking to other people's tracks, Havana decided to take on the role of pop artist, debuting her own songs in 2011 during an Australian tour with Chris Brown. The risk paid off and the talented DJ is now also a successful recording artist with hit tracks like 2011's 'We Run the Night' which debuted at #7 on the ARIA Singles Chart and made it into the iTunes Top 30 in more than 30 countries. Her 2012 EP 'When the Lights Go Out' included the singles 'You'll Be Mine' and 'Spread a Little Love'.
Fans got to see her perform tracks from the album on her tour with Pitbull in the US and Australia. Her second release – 2013's 'Flashing Lights' – made its debut at number 6 on the Aria charts.
Along with her own releases, Havana has also produced Crave remix CDs and has recently released her 10th album in the series.
Havana is currently living in LA with frequent trips back to her hometown of Melbourne.
When Havana heads to the Peachy she will be joined by Jagged Beatz, Jesabel and Robbin Banks along with the lucky Peachy DJ competition winner. This is your chance to see the talented DJ and pop artist doing what she does so well, making people move.
Havana Brown will be performing at the Peachtree Hotel on Sunday, August 3 from 4pm. Tickets are $15 and can be purchased at the door or pre-sale at www.dashtickets.com.au/event/ynsbwx156. For more information call 4731 3444 or visit peachtreehotel.com.au.