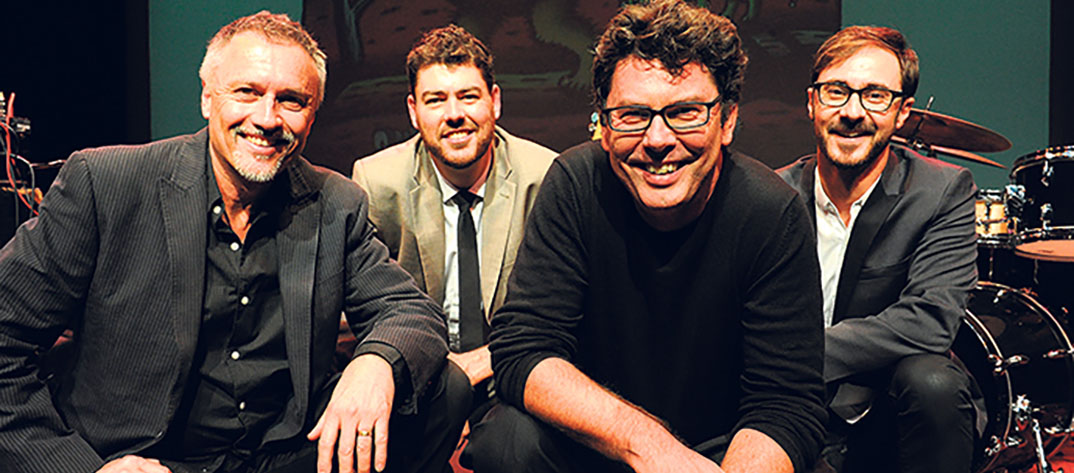 James Valentine's Travelling Road Show brings the radio to the stage at the Joan on Sunday, August 10. The afternoon will include a mixture of music and conversation led by 702 ABC radio host James Valentine.

The music component of this variety show of sorts will be provided by the James Valentine Quartet, which features the man himself, along with Peter Kohlhoff, Gary Daley and Cameron Reid.
The quartet will provide audiences with jazz arrangements of more contemporary hits.
No strangers to the limelight, the quartet has performed weekly at the Golden Sheaf in Double Bay for the last three years and has released two CDs, the last entitled 'The Power and The Passion'.
Joining the quartet on stage will be Virna Sanzone and her rich, soulful voice will perfectly complement the jazz music.
For the conversation aspect of the show Valentine will be presenting his radio segments, The Form Guide, Rant, and This Is What I Live With.
During these segments he has hilarious conversations with people that call in, but for this show the audience will become the callers.
James Valentine is a musician and well known broadcaster and with this show audiences will get to experience a little piece of both.
James Valentine's Travelling Road Show will be on at The Joan on Sunday, August 10 at 3pm. Tickets are $25-$32 (includes complimentary wine and nibbles after the show).
To make a booking call 4723 7600 or for more information visit www.jspac.com.au.