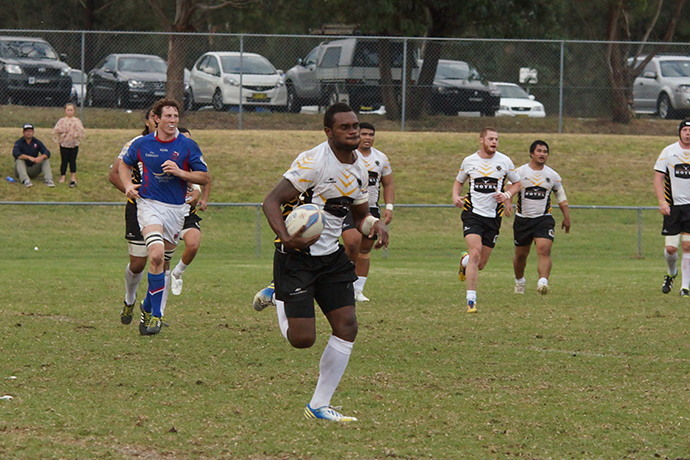 After weeks of blowout scorelines, the Penrith Emus almost caused the upset of the season against one of the Shute Shield's frontrunners in Warringah.

The Emus got within two points after halftime before two late tries by the home side saw them seal the win 34-18.
Emus coach Sateki Tu'ipulotu said he was proud of the effort and commitment his young side showed against the competition's second-placed team.
"We were in the game, at the 72nd minute it was 20-18," he said.
"Unfortunately the game was played at the wrong end in the last 10 minutes and that's what gave them the game."
Tu'ipulotu admitted inexperience in the closing stages cost them their first win of the past two seasons.
"If we only held onto the ball and built pressure, Warringah were gone," he said.
"But that's why we need experienced players to take control of that area but, in saying that, the players have played in a lot of games already this year and should know enough in what areas to play."
After a month of tough games against the league's top sides, the Emus will enjoy a few weeks of 'winnable' games, so to speak, beginning with a match up against a disappointing Northern Suburbs outfit this Saturday at Nepean Rugby Park.
Although, the next few weeks could see the Emus rack up their first win of the year, coach Tu'ipulotu isn't getting too ahead of himself just yet.
"We've just got to treat each game as it is. Any opposition we play we've got to give respect to because we are at the bottom and they are on top of us," he said.
"This game against Norths is definitely a chance we can pounce on."
Kick off is at 3pm.