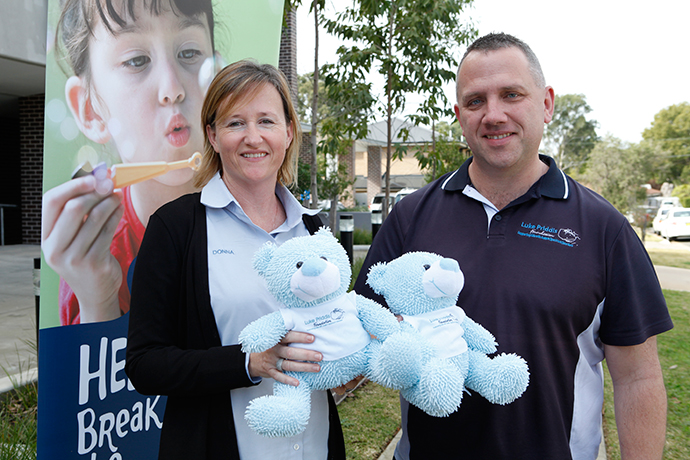 The dreams of the Luke Priddis Foundation, and with them the dreams of families living with autistic kids, rely on the success of the 2014 Priddis Blue Ball.

The inaugural ball, set to take place at St Marys Band Club on July 25, has the potential to make the difference in the lives of hundreds in the local area, if it results in making the organisation's goals come to fruition.
"There is a dream to build an Autism Spectrum Disorder (ASD) Early Intervention Centre in western Sydney to enable the Foundation to do more to help children with ASDs and their families," said Luke Priddis Foundation General Manager, Shane Skeen.
"With the number of children diagnosed with ASD on the rise, there is an increasing demand for more programs and support, which this centre would provide at an affordable rate for all families to access."
But building a facility such as this comes at a cost, one that according to the organisation can only be reached with the assistance of the local people.
"Support in the past has made a tangible difference in daily life, providing practical workshops, social skills programs, playgroups and support services to children with ASD and their parents and care givers," Mr Skeen said.
"This is the chance for the community and local business to invest in a facility that will make a real difference to many families in the Penrith region."
The Foundation is hoping to raise $50,000 from the Ball, which will see the Centre launched.
Local businesses have the opportunity to support the organisation by purchasing tickets or a table, sponsoring the event, or by donating prizes for the raffle and auction to take place on the night.
For information in regards to tickets to the event or to get involved, send an email to [email protected] or call 4736 2202.