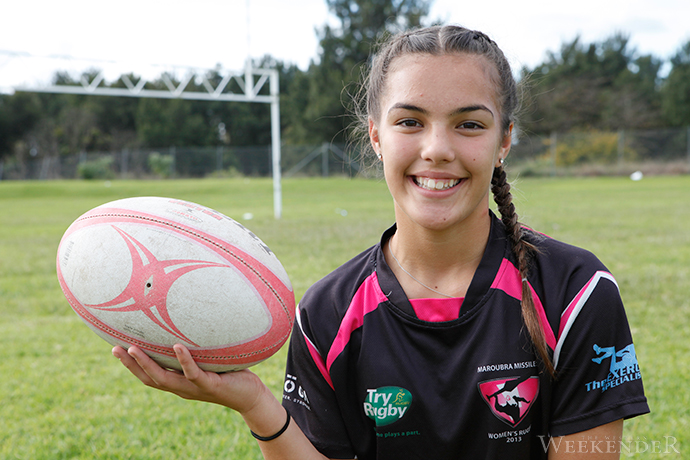 13-year-old Madison Higgins-Ashby should be considered as one lucky girl after she was selected in a national U20s Rugby Sevens side to play in Hawaii in the most bizarre of circumstances.

"I wasn't even supposed to be selected for the team," the Year 8 McCarthy Catholic College student said.
"I was playing in a half time game in a tournament for girls who were actually trialing to make the team, and I got selected out of that."
Madison will be the youngest member of the Pacific Barbarians team when they jet off to the Aloha State next month for the week-long tournament.
The Penrith local said despite being the youngest on the team by two years she most definitely can hold her own among her older teammates and opponents.
"All the girls are very inspirational and very good leaders for the team," she said.
"It will be fun going to Hawaii. I'm really excited to play against the other countries to see what they are like. We also get two days over there to ourselves."
Madison only recently took up the sport of rugby union after she was forced to stop playing rugby league due to age restrictions.
She then went on to play the safer sports of touch football and OzTag before getting a call to join the 15-person game.
"My dad got a call from a friend asking if I wanted to play rugby for a team in Maroubra," she said.
"Dad and I watch the sport quite a bit. It was hard at first but then it got easier. I'm okay with the physical stuff because I started off with contact when I was little."
The Australian Rugby Union are currently attempting to get age limitations changed so Madison can perhaps force her way into the Australian Olympic Team for the 2016 Rio Olympics
"I really want to play in Rio for Australia but I'm too young by five months. I hope I do really well in sport in the future so I don't have to get a job," she said.