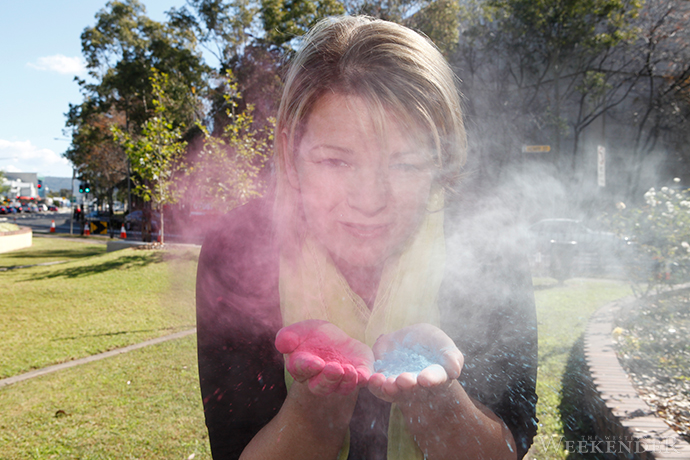 A wheelchair-friendly fun run is set to leave the area's disabled residents smiling, laughing and a rainbow of colour.

Life Links is bringing 'Colour Bomb', a one kilometre fun run for intellectually and physically disabled people, to Kingswood High School at 11am on Saturday, May 31 for the first time.
Participants will have colour thrown, splashed or dripped on their white t-shirts as they make their way around the track and will be rewarded with a congratulatory medallion at the end of the run.
Kristie Findlater, Life Links coordinator, said similar events across Sydney have been really successful, but this would take the concept to a new level.
"I took part in a similar event in Sydney and I really enjoyed it. It was something that I knew my clients would also enjoy but, being a longer track and less accessible, they aren't able to take part," she said.
"This event is aimed at getting people with intellectual and physical abilities outside, having fun and getting messy," she added.
Participants under the age of 18 must be supervised at all times and those requiring support must bring a carer along with them.
The coloured powder used during the event is hand-made by the team at Life Links from food grade products to ensure there are no harmful chemicals or toxic additives involved.
The colour can also be bought from the organisation.
Ms Findlater expects that the event will attract plenty of interest and is hoping to make it an annual initiative if it's successful this time around.
Bookings for the event are essential.
Tickets start from $20 for carers, $30 for those under the age of 18 and $45 for adults
To register, email [email protected] or SMS your name, address, phone number and the number of participants or carers taking part to 0406 865 380.