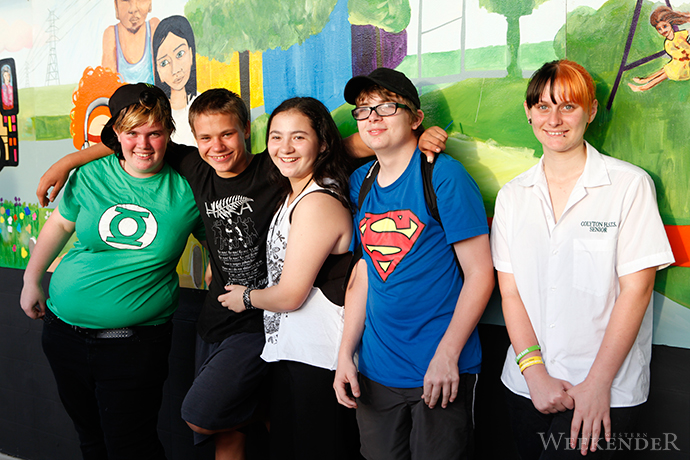 What used to be your average wall on the outside of Colyton's Friendly Grocer has been transformed into a work of art as part of a community project organised by St Clair Youth and Neighbourhood Team.

Over five weeks the wall was transformed into a mural representing the community of Colyton by the youth living in the area, with the help of a well-known artist and local youth workers.
The mural, just one aspect of the five part project known as 'Capture Colyton', was unveiled on Tuesday, April 8.
"It was really fun over the five months to see [all who participated] coming together and becoming more comfortable with each other," said artist, Claire Nakazawa.
"It has been really inspiring to me as a worker, and inspiring to see the creativity and energy [of those who took part] grow."
The two-year project, which included photography and sustainability workshops, was developed with the hopes of encouraging the Colyton community to get involved in community life.
Council's Magnetic Places program funded Capture Colyton.
"Council is very proud of what we call 'Magnetic Places' and it was an initiative of council's some time ago to create a sense of neighbourhood and community within the city," said Penrith City Mayor Ross Fowler, who helped to unveil the mural.
"While this Capture Colyton place-making project is coming to an end, I think it has really created an energy that will continue to flow through the community for many years to come."