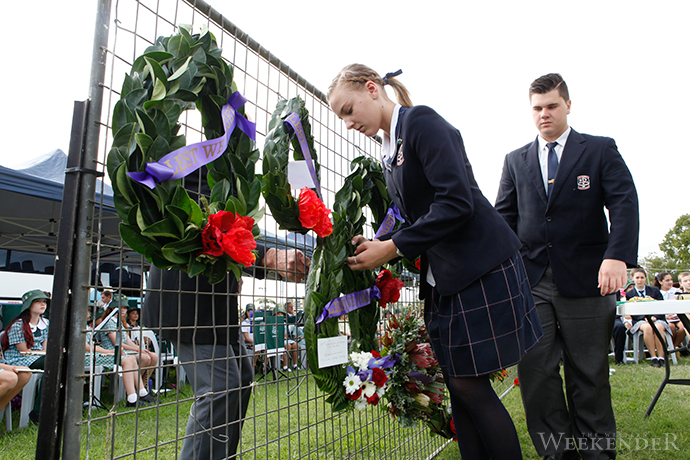 The stands of Penrith Paceway were filled on Tuesday morning as over 1,700 students from local schools gathered for an ANZAC Day service prior to the Easter break.

Just some of the schools involved included Surveyors Creek PS, St Nicholas of Myra, Nepean Christian School, Kingswood High School and Our Lady of the Way Emu Plains.
Showing that the sacrifices made by the ANZACs and all those who have participated in Australia's war efforts will never be forgotten, the students watched on in respectful silence as wreaths were laid and the Last Post observed.
Students from the Australian Army Cadets also participated in the ceremonial march, whilst others made reflective speeches.
Penrith Mayor Ross Fowler, Councillor Tricia Hitchen and Federal Lindsay MP, Fiona Scott were in attendance for the annual event.
Mick McConnell of Penrith RSL Sub-branch said the ceremony was a great success, with the students learning much about the ANZAC tradition.
"I was watching all of the kids in the grand stands and I really think they took it all in, I was extremely impressed," he said.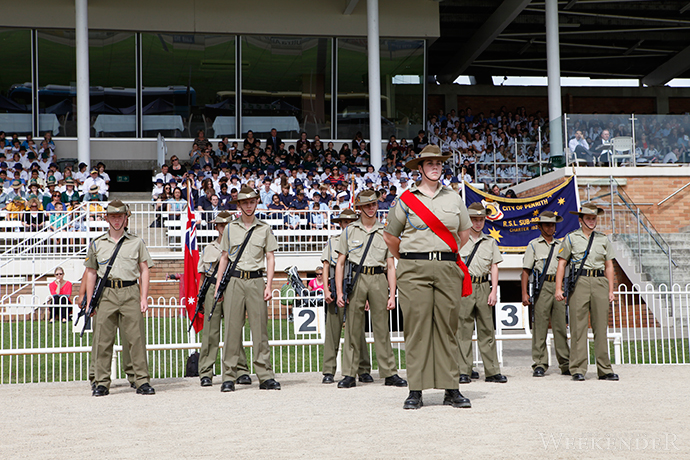 Preparations are now in their final stages for the ANZAC Sunday Service being held this weekend on April 13.
Assembling at the corner of Tindale Street and Castlereagh Street, the march will then proceed at 3pm down High Street to Memory Park where the Service will be held.
"We are expecting around 2,500 people to participate in the Service as our numbers have been steadily growing each year," Mr McConnell said.
"People are also becoming more aware and involved in the lead-up to the Centenary celebrations."
Planning for the 100th anniversary is still in its preliminary stages but a "few small things" will be trialled at the public services this year in preparation for the centenary. For more information, www.subbranch.penrithrsl.com.au.