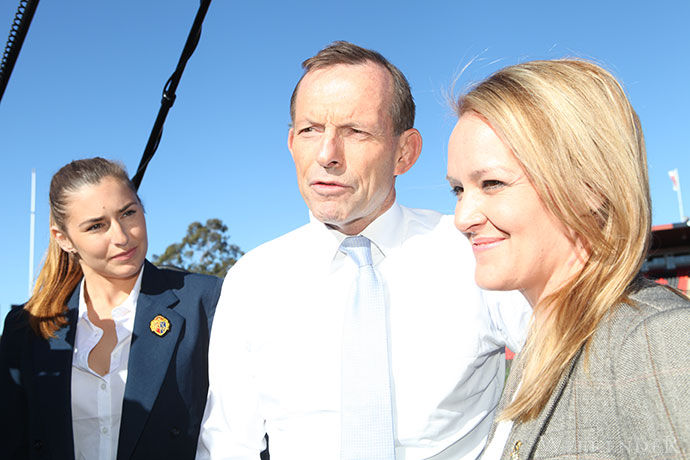 It's official: An airport will be built at Badgerys Creek.
Prime Minister Tony Abbott and Deputy Prime Minister Warren Truss confirmed this afternoon that Badgerys Creek has been given the green light by Federal Cabinet.
It is the most significant step in a saga that has run some 30 years. The airport was last officially put on the backburner in 2006.
Lindsay MP Fiona Scott has previously said that she would only support an airport at Badgerys Creek if there was significant public consultation.
Mr Abbott said today that "the time for talk is over".
"This airport will be good for economic growth and good for jobs – both in Western Sydney and nationally," Mr Abbott and Mr Truss said in a statement.
"Airports are unique in that they employ more people in operation than construction – so these are long term jobs for the future.
"While the initial construction phase is expected to generate around 4,000 jobs, the airport development is expected to create 35,000 jobs by 2035, increasing to 60,000 jobs over time.
"By 2060, the new airport has the potential to drive an increase in Australian gross domestic product (GDP) of almost $24 billion.
"Although the Western Sydney airport will not be fully operational for a decade, planning for the new airport will start immediately and construction should start in 2016."
Long-time Penrith resident Geoff Brown, who is also the President of the Western Sydney Conservation Alliance and a former Federal Election candidate, is against the airport.
"We have a simple message for Tony Abbott and his government's plan for a Badgerys Creek Airport and that is: Over our dead bodies," Mr Brown said.
"Prepare yourselves for a massive public backlash. You have not consulted with the people of western Sydney and we won't trade off our quality of life, our health and our environment for a few measly jobs.
"A fair go for Western Sydney does not mean the place has to be trashed and turned into a waste land of factories and freeways."
Mr Brown indicated he would lead the public charge against the airport.
"We will be doing our bit to unite the community to protest against a Badgerys Creek Airport," he said.
"An airport at Badgerys Creek will be the final nail in western Sydney's coffin."
Mr Abbott said this announcement was about "roads first, airport second", meaning supporting road projects and infrastructure will be the first step in the process.