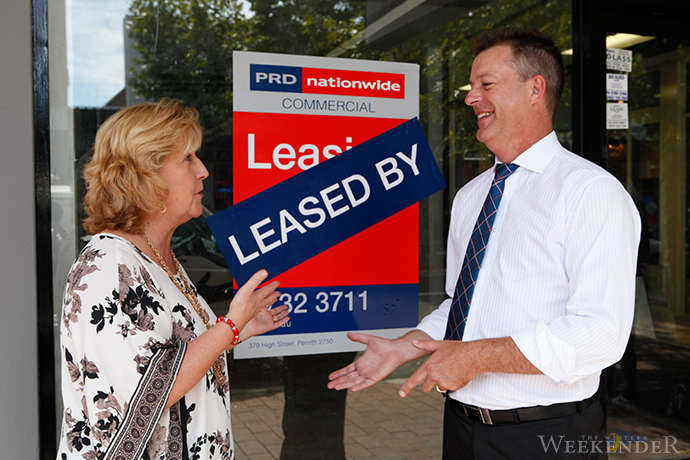 Shops along High Street and in the Penrith CBD are still struggling but local business representatives are urging business owners not to give up amid signs things are on the verge of turning around.

A street survey commissioned by the Penrith Business Alliance and Penrith City Council has shown that in February 2014 there were 64 shop vacancies, a rate of 5.8 per cent.
The same survey conducted in 2012 showed there was a vacancy rate of four per cent. A breakdown of the distribution shows 25 of the vacant stores are located at the western end of High Street.
Gai Hawthorn of the Penrith CBD Corporation said that although times are tough for the Australian economy, Penrith businesses should keep persevering.
"The whole economy is struggling and that does have an impact on small business right here in Penrith but it is important not to give up as Penrith is a strong and supportive community," she said.
Ms Hawthorn said that apart from economic downturn, she could not pinpoint any major cause of the vacancies.
"There will always be some vacancies as businesses move or shut down… it is natural attrition. But we actually have a very good vibe around the CBD," she said.
There are sectors that are performing well in Penrith; the Penrith Business Alliance research showed that finance and investment services are the industries where growth is occurring.
That sector currently provides 376 jobs in the Penrith CBD, with public administration and retail trade contributing 2,500 jobs each to the economy, health care another 1,800 jobs and accommodation and food services 800 jobs.
With such a large retail sector contributing to local jobs, it is important that retailers survive the current economic slump.
"Three arcade owners are investing a lot into arcades along High Street and we are seeing a revitalisation of shops through the Penrith CBD Corporation's programs," Ms Hawthorn said.
The business improvement program is aimed at helping businesses with their presentation such as fixing signage, store layout and design.
"We also have a program that we run in conjunction with the Penrith Business Enterprise Centre helping with websites and marketing, and providing work, health and safety advice and human resources advice," she said.