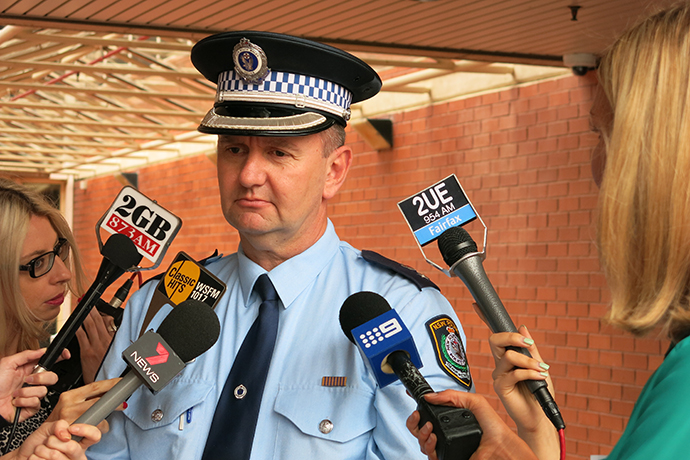 Two men were beaten and stabbed in a Londonderry street last night in what police are investigating may have been an OMCG beef.

Emergency services were called to the Driftway around 10pm last night to find the men on the roadway, both with multiple stab wounds to the head, arms and body.
The offenders where nowhere to be found, but police believe a number of males were involved.
"There is no doubt that this was a very violent and ferocious attack," said Penrith Local Area Commander, Superintendent Brett McFadden.
"Both of these individuals have experienced significant trauma as a result of physical force and application of a knife."
The victims, a 47-year-old and 34-year-old, were taken to hospital in serious conditions, where they underwent surgery today, and have been unable to speak with police as yet.
Both are known to have ties in the local area but police are still trying to determine their reason for being on the Driftway last night, who they were with and how exactly they sustained their injuries.
"At this stage we are also looking at links with Outlaw Motorcycle Gangs and their involvement in this matter," Superintendent McFadden said.
"We believe the victims may be associated with one of these organisations but inquiries are still continuing."
Despite the brutality of the incident, the Local Area Commander says the community has nothing to fear.
"There is nothing to suggest there are going to be more [attacks similar to these in the area]. we are confident this is a targeted attack… the individuals have been specifically singled out," he said.
Police are yet to find a weapon used in the attack however, they seized two motorcycles at the scene.
Police are asking that anyone with information contact Crime Stoppers on 1800 333 000.