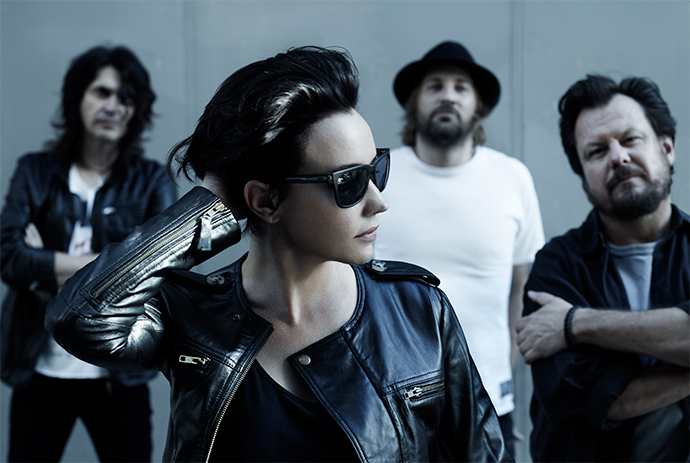 Iconic Australian band Baby Animals recently released their first studio album in 20 years and will follow it up with a second tour round the country.

The album 'This Is Not The End' and the Australian tour, is exciting news for the many Aussie rock fans who fondly remember Baby Animals' music.
The 'Feed the Birds Part II' tour will kick off with two shows at festival, A Day on the Green, followed by tour dates that will see the band bring their exciting, fresh and fun, new show to Rooty Hill RSL on Friday, March 28.
'Feed the Birds' was a milestone event for Baby Animals and the follow up tour dates ensure that fans in smaller cities get to relish in the memories that will be reignited by the tunes and vocals of the band.
Suzie DeMarchi, who fronts the band, said she was excited for the second part of the tour.
"We had so much fun on part one of this tour, so we cannot wait to bring the show to our fans who live outside the big cities," she said.
Along with DeMarchi, other original group members Dave Leslie, Dario Bortolin and Mick Skelton all return to relive Baby Animals' iconic moments from the rock era.
Baby Animals achieved phenomenal success with their first single 'Early Warning' in 1991, and quickly became one of Australia's most successful rock groups.
Their self-titled debut album spent six weeks in the number one position on the Australian charts with the record going eight times platinum.
Last year they released their latest album 'This Is Not the End', which debuted at number three on the Australian Album Chart and restarted their comeback.
Baby Animals will perform at Rooty Hill RSL on Friday, March 28 at 8pm. Tickets are $40. For bookings call 9625 5500.