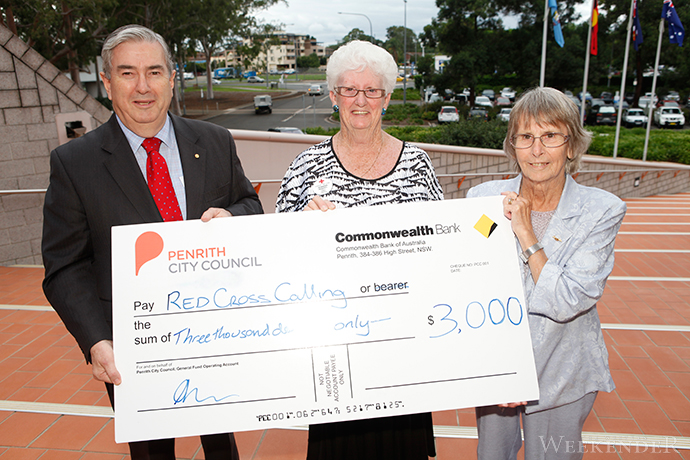 The Red Cross have been an institution for 100 years this year, dedicated to helping those in the local community.

To ensure the Red Cross can continue their good work for future generations, residents are being encouraged to support the annual fundraising initiative, Red Cross Calling, this month.
Now in its 65th year, the appeal collects much needed donations to fund the Red Cross' activities.
To kick-start the appeal, Penrith City Council has donated $3,000 and Mayor Ross Fowler said he hopes this donation will encourage others in the community to dig deep for this worthy cause.
"The Red Cross is making a real difference locally and around the world and I urge the community to show their support by either donating or volunteering in March," Cr Fowler said.
"There will be lots of opportunities to support Red Cross Calling over the next month as volunteers will be out in force across the city."
Contact the Red Cross on 1800 811 700.