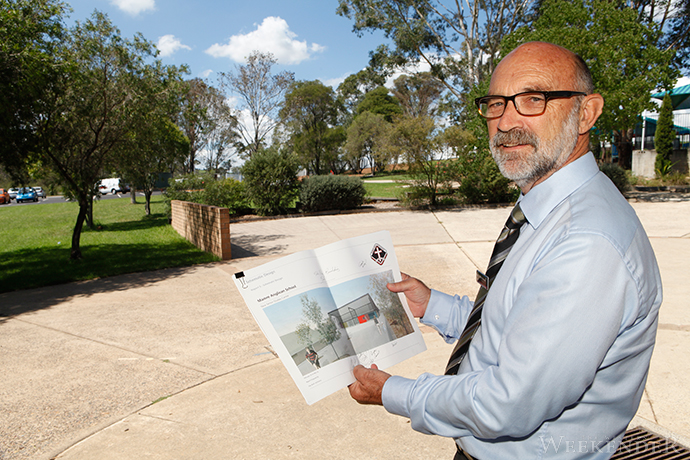 Mamre Anglican School has big plans for its school grounds with a brand new $2.7 million Seniors Studies Centre to be built in the next 12 months.

The Kemps Creek school located on Bakers Lane has, according to Headmaster Vic Branson, experienced exponential growth in the last few years that needs to be accommodated.
"The school is experiencing very strong growth. We had 160 students enrolled in 2008 and next year, in 2015, we will have over 500 students so we need new facilities," Mr Branson said.
"In 2015 we are also going to re-establish our Year 11 and Year 12 so we need suitable study spaces for them."
Mamre Anglican School in 1994 was approved by Penrith Council for a maximum of 740 students and over a number of years will boost numbers to 600.
The school is very grateful to have been shown support from the Federal Government, which has made "a significant contribution" to the cost of the project.
"We applied for funding through the Block Grant Authority for independent school funding and received a very large grant," Mr Branson said.
"We have been given $750,000 and the building will cost $2.7 million – the grants are not usually that large so we are grateful. The building really is quite modern in design and includes flexible learning spaces, seminar rooms and two science labs.
"It will be built at the front of the school near the road and will certainly be a stand-out feature."
Plans have already been submitted to Penrith City Council for approval, with the new centre set to reinvigorate the identity of the school.
"Construction will hopefully commence in May and subject to the weather take approximately six months to complete, meaning it will be ready for senior students next year," Mr Branson said.