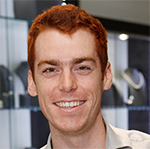 Happy New Year everyone!

Wow, that seems so long ago. I have recently returned from a wonderful holiday in America. So in turn I haven't been able to keep up my column. I was eager to return to put my newfound inspiration to work.
I have been very fortunate to be able to travel the world seeing the most amazing jewellery and sourcing the most amazing gems and diamonds.
I have had one of the most amazing experiences a jeweller can have.
When travelling we visited the Met museum in New York and this featured an incredible exhibition of jewellery from "Jewels by JAR".
This had to be one of the most remarkable jewellery exhibitions I have ever been to.
The jewellery was so unusual and challenged me and inspired me all over again.
I would strongly encourage you to at least Google "Jewels by JAR" to understand why I am so excited about sharing this with you. Worth a look for any hardcore jewellery fans.
Not only did I manage to see this newfound jewellery inspiration, while travelling I found there was the Bulgari exhibition at the Fine Arts Museums of San Francisco.
This was incredible! Seeing significant jewels that will now be a part of history, even lucky enough to see some of Elizabeth Taylor's collection.
Before travelling I had seen a jewellery documentary on some of the big jewellery houses.
They featured the auction of the Taylor collection, here I discovered that her collection sold for a staggering $115 million.
I have some new and exciting challenges ahead this year and looking forward to every bit.
I will be able to tell you more about my plans as time goes on.