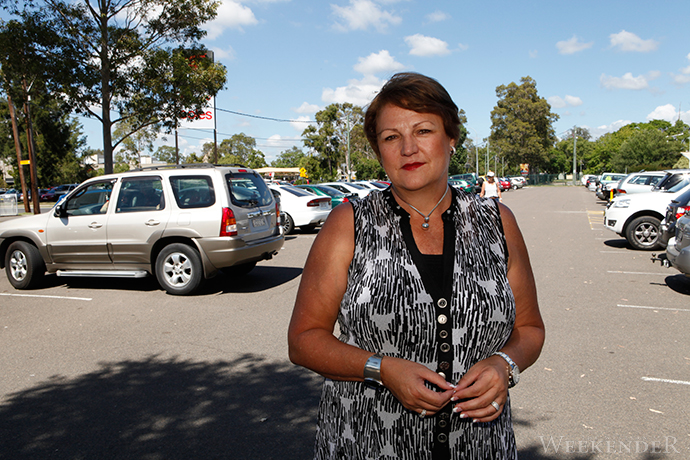 Penrith Councillor Tricia Hitchen is calling for Penrith residents to be considerate when using the car park in front of Penrith Pool as it is only for pool patrons.

"I am on the Board of Ripples [that now runs Penrith Pool] and the managers were saying that since timed car parking at Centro Nepean shops was introduced, there have been people parking in the pool car park all day," Cr Hitchen said.
"There are also commuters who are parking all day in the pool's car park, meaning that there are no spaces for pool patrons."
Centro Nepean's 800-space car park was limited to three hours in 2011 and Council rangers regularly hand out fines to those shoppers who park too long.
Cr Hitchen said that she recognises that parking is limited in the Penrith CBD, especially for commuters who may catch the train to work, however, there is a need for the pool car park to be reserved for patrons.
"The pool has hosted swimming carnivals recently and parents have complained that they have turned up to watch their kids but couldn't find any parking," she said.
"We don't want the situation where children and the elderly are walking two or three kilometres to get to the local pool."
The matter was raised at Penrith Council's Local Traffic Committee meeting earlier this month.
"Council is going to investigate making the car park timed, such as for two or three hours, so that hopefully there will be spaces again for visitors to the pool."