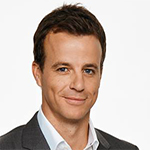 David Gallop sure picked an interesting time to go on holidays.
The FFA boss slipped away for his festive recharge and literally, all hell broke loose. The scenes of December 28 in Melbourne have been talked about, written about, debated, dissected and acted upon.
It should serve as a brutal reminder about what football wants to be and how it is to grow.
Gallop's statement that football is an "unstoppable force" on the eve of Christmas was bold. Some say ridiculous.
Various people have seized upon those words as basis for their long-held belief football is not a mainstream player in Australian society.
Personally, I think the timing could have been better – we were half way through an Ashes series in which the Australian cricket team was returning to glory years.
It is that sport's World Cup, basically, and Australia was returning to a rightful place. Everyone loves a winner.
I'll twist the words this way – the context, for mine, is about the fact football in this country is here to stay. Never again will we not have a professional league. Always, when the Socceroos play on the big stage, will the nation pay attention as one. Those are the big things to have changed in the past decade. Unstoppable? Yep.
Only the idiotic actions of a small minority will disrupt it.
How much is entirely up to those involved in the game, led by the FFA who need an entire review on game day fan relations, especially those at the forefront, security.
But as pointed out every time something goes a little off centre in the sport, football needs to just worry about what football does. At the halfway point, crowds are up 1,500 on last season's average.
The standard of football hasn't improved this season, but what is to be expected when the best two coaches at the centre of pushing the A-League forward, Ange Postecoglou and Graham Arnold depart?
Those two are the key indicators on this process of building the game. Not to take over cricket, rugby league, AFL – who cares, they are by-products. It's about building the game so those who love it in this country have got something to enjoy, invest their time and emotions in, and make it a part of their lives.
And it is a measured, deliberate build, not a throw it up quickly, whiz bang crash wallop, ta-daaa, and hope for the best. Sustained growth is the key to any successful business and if you want to get all deep and meaningful, relationship.
The time that will take isn't measured in years or decades, but generations.
Anyway this Saturday night, there's a Derby. Western Sydney, Sydney FC.
The foundations on which this sustained growth should be built on.