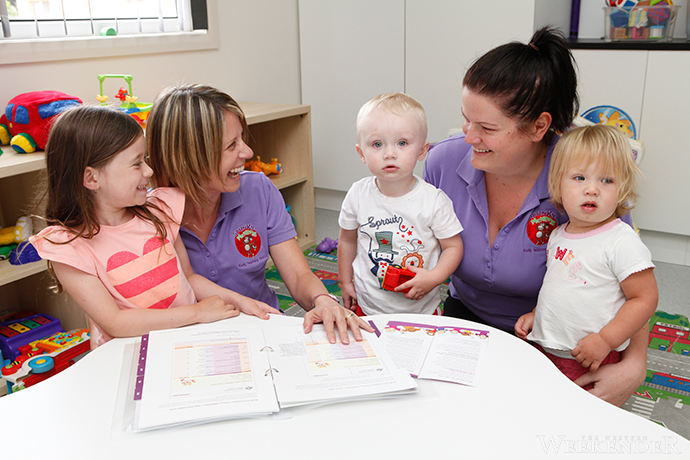 Parents looking to place their children in child care this year face new immunisation rules that could prevent their child from being enrolled.

From January 1, a child cannot be enrolled at a child care facility unless the parent or guardian provides an official immunisation record proving the child is fully vaccinated.
According to NSW Health Minister, Jillian Skinner, the strict, new laws will help protect children in care from preventable diseases.
"This legislation puts the onus squarely on parents and guardians to either show proof of vaccination or provide an approved exemption, which can only be granted after counselling by a GP or nurse immuniser," she said.
"This will capture the parents who simply forget to stay up to date with their child's immunisation schedule. We expect it will also educate those who are anti-vaccination."
If a child has a medical contraindication to vaccination, is on a recognised catch-up schedule for immunisation, or if the parents or guardians are reluctant to vaccinate on religious or other grounds, an exemption can be granted provided the appropriate paperwork is completed by a nurse immuniser.
"No longer will it be left to child care operators to decide whether to enrol or refuse an unimmunised child. This new legislation makes it very clear what must happen and, while we expect a very high level of compliance from child care operators, there will be provision for fines should operators not comply," Mrs Skinner said.
NSW Chief Health Officer Dr Kerry Chant said the vast majority of children in NSW are fully immunised for their age.
"Children in NSW have the advantage of a comprehensive immunisation program that protects them from potentially fatal diseases such as measles, tetanus and diphtheria, and debilitating conditions such as polio and hepatitis B," Dr Chant said.
Owner of the Spunky Monkey's Early Learning Centres in Penrith, Kareena Gale, says encouraging parents to vaccinate their children is a positive.
"At our two centres there are only two children who are not fully immunised, so most children are already vaccinated," she said.
"However, it does create more paperwork for child care centres. We have to keep records of every child's immunisation history and if a child misses a vaccination, we are not allowed to accept their enrollment any more. It is not the doctors or GPs that keep these records for us."
Whereas centres previously checked a child's Blue Book signed by a GP, centres now must keep on file for three years certification from the Australian Childhood Immunisation Register.
"We are in the process of informing our parents that the new rules affect them significantly," Mrs Gale said.