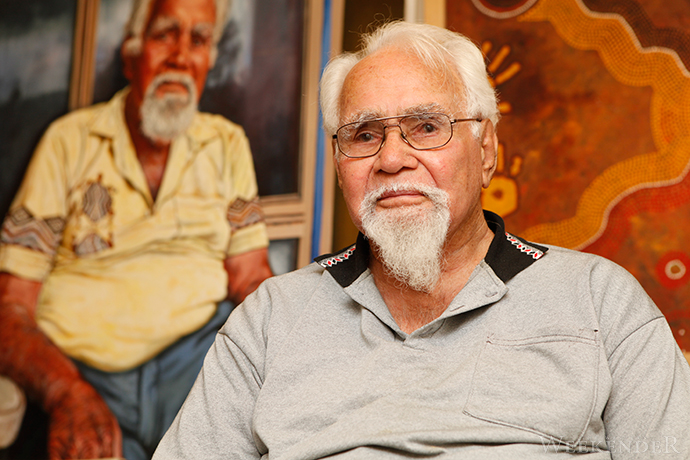 Harold Hunt of St Marys has been awarded the Medal of the Order of Australia for his service to Indigenous communities in NSW.

Mr Hunt started out as a stockman and shearer but has become one of the states leading alcoholism experts.
"I grew up in far western NSW and stopped school as soon as I knew how to read, write and do maths because I was going to be a stockman and those were the only basic skills you needed," he said.
However, alcohol became a problem for him and in the late 1960's he sought rehabilitation.
But, there was a silver lining to his alcoholism.
"In the 1970s the government started a program where they got half a dozen of us former alcoholics and trained us up to be counsellors," he said.
"This became my goal, to help advise on alcoholism issues."
From 1974 to 1976 Mr Hunt served as an alcoholism counsellor at Redfern House Community Health Centre, followed by other counselling appointments.
He later became a Member of the Aboriginal Advisory Council and taught at various NSW universities about Aboriginal history, alcoholism and cross cultural communication.
Most recently, he is working with other university experts to develop a 12 step treatment of alcoholism for rehabilitation workers.
"This will be my best achievement but we are having trouble getting the project off the ground," he said.
Mr Hunt said he hopes to continue working on alcoholism related issues for many more years to come.
"If someone gave me a team, all these issues with alcohol and talk of rising prices, we could fix. An alcoholic will buy alcohol no matter what the price, you need to help them realise there is a problem."