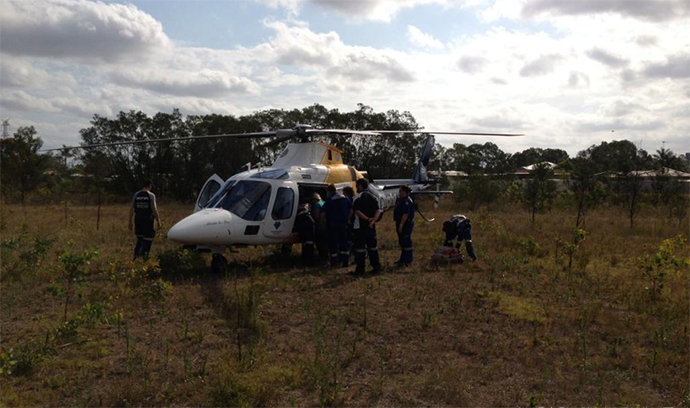 A three-year-old boy has narrowly escaped serious injury thanks to his helmet, after a quad bike crash on the weekend.

The boy had been riding the vehicle beside family members when he crashed into a tree on Sunday, January 19, in Erskine Park.
Ambulance paramedics contacted the CareFlight trauma team just before 4.30pm, and along with other emergency services, rushed to assist.
The CareFlight helicopter landed in bushland off Pollux Close, near the accident site.
According to those at the scene, the boy had been found initially semi-concious after hitting the tree.
"If little Nate had not been wearing a riding helmet, he would have been far more seriously injured," said CareFlight founding director, Ian Badham.
"CareFlight urges parents to make sure their children always wear a riding helmet – on any form of bike – as it can save their life."
The boy was stabilised at the scene before being flown by CareFlight to the Children's Hospital at Westmead.
He remained in a stable condition on arrival at the hospital.
"This family's unfortunate accident shows the life-saving value of a riding helmet – an example for all parents," Mr Badham said.