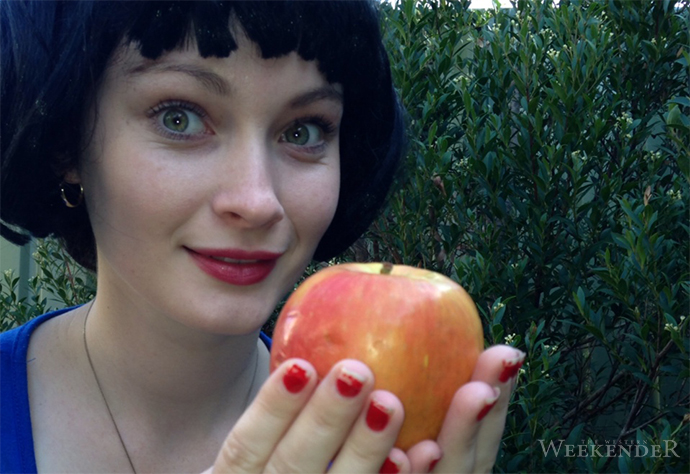 Local theatre group the Acting Factory will bring another classic fairy tale to life on stage when they perform their own unique version of Snow White.

The production company will bring 'Snow White and Those Short Guys' to audiences in western Sydney with shows at Mamre House from Friday, January 10 until Sunday, January 26.
They first produced 'Snow White and Those Short Guys' in Emu Plains in 2010, and now they are reviving the show to entertain families in a beautiful outdoor performance on the grounds of the historic Mamre House.
Snow White and its story of a beautiful princess mistreated by her evil Queen stepmother is one of the most beloved and memorable fairy tales, having been adapted numerous times for stage, film and television.
The original was written by the Brothers Grimm in the 19th century, and has been adapted by writer Roslyn Hicks into the script for the Acting Factory's production 'Snow White and Those Short Guys'.
While the show is a clever, modern version of Snow White, the script still retains all the evocative and timeless elements from the fairy tale such as the magic mirror, the poison apple and the heart-wrenching kiss at the end.
But despite paying homage to the Grimm Brothers' famous original, 'Snow White and Those Short Guys' also makes exciting adjustments and breaks some of the old fairy tale stereotypes in a way that is unexpected and entertaining.
The Acting Factory was formed in 2001, and has staged eighteen major productions as well as smaller shows, bringing a variety of fun and thought-provoking theatre to Penrith audiences.
With great performances from local actors and an engaging script, 'Snow White and Those Short Guys' is the perfect theatre event to enjoy on a sunny day at Mamre House this January.
'Snow White and Those Short Guys' will be performed by the Acting Factory at Mamre House from Friday, January 10 til Sunday, January 26. For bookings or information, visit www.actingfactory.com.Opiciese tebaticia