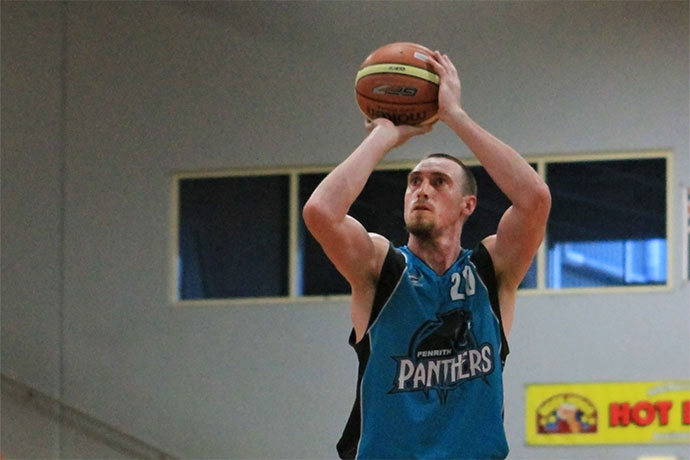 The Penrith Panthers Waratah Championship League side have been dealt a major blow after the news American import and point-scoring machine Ben Ellsworth won't be returning next season.

The 32-year-old was the leading point-getter for the Panthers last season and his experience played a huge part in getting the youthful but enthusiastic line-up back into the playoffs.
"I was informed by the Penrith Basketball Association board that they won't be taking an import next year, which is a big loss," Panthers head coach John Hennessy said.
"It was an Association-based decision, purely financial."
Coach Hennessy said while losing Ellsworth was a major blow, he would be looking to players like Sydney Kings development player Louis Brandt to take over where the American left off.
"The big loss for us was the defence Ben brought to the team, he was very solid inside and did a great job in the centre or power forward spot," he said.
"Filling Ben's role will be Louis Brandt, who's been doing some great things with the Sydney Kings at the moment. He's come on in leaps and bounds even from the end of last season."
Other additions to the mostly unchanged line-up includes Parramatta guards Jordan Lumkon and Noah Cleur, promising Sydney Kings development player John Macham, rising Sudanese star Akoy Deng and former Hills Hornet Cameron Day.
"Akoy Deng is a big body but he's been out of the game for a couple of years. He was playing for the Canberra Gunners in the SEABL (South East Australian Basketball League), so he definitely has the ability to play," Hennessy said.
"Another promising player is John Macham, who I did some work with when I was coaching at Parramatta. John was looking for a place to play next year and the Kings gave him a glowing recommendation. He's not a dominant inside player but he brings us versatility and is highly competitive."
Meanwhile, the women's Waratah Championship League team, who finished the 2013 season in a disappointing ninth-place with five wins and 15 losses, will have a stronger line-up in 2014 following the addition of Canberra Gunners SEABL centre, Alyce Shearing.
The Panthers will also welcome back Australian representative star Tahlia Tupaea and Kelli Sims.