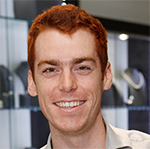 Our workshop is busy! Full of Christmas presents in the making and the excitement is building every day.

I heard only the other day that a large percentage of Christmas shoppers will be leaving their shopping to the last week. I have to admit, I am one of these people.
I find that thinking about the right gift can be the hardest part. Once you know what you want the job is 90 per cent complete.
Given that everyone is so busy at this time of year, I thought it would be handy to give you a run down on great present options in store.
For mum – depending on your mum's style, going for a classic keepsake is always a winner. Coloured stones are going to be a success, as everyone loves having colour in their life. The bolder the better!
For dad – you just can't go past a nice wrist watch. We have a number of great brands in store. I will list them and give you my take on each brand.
Bering watches: Great Dutch design and at an affordable price.
TW Steel: For the young and adventurous dad. This is a big watch and shows great character.
Classique: A Swiss made watch that has amazing style. This brand also have a solid gold range – on the wish list of every watch enthusiast!
Edox: Our stand out Swiss made watch, celebrating 130 years next year. A very deserving dad will love to be wearing one of these on Christmas Day.
For your wife – Pandora as always, is a great purchase for a stocking filler. However, if you are after extra brownie points pick up a pair of Passion 8 Diamond studs. You will definitely be in the good books!
There are more and more wonderful gifts and ideas in store catering for any budget. Come and visit us and our brilliant team at York Jewellers can help you decide on the winning present.